Hi Everyone,

I have a few questions. I will be ordering very soon.

I have very little programming experience however I am willing to learn. I would like to create a security rover robot which I can control from my home computer over wifi.

I think DJ is incredible. He has really empowered a whole generation of people.

Since my main concentration will be on autonomous robots as well as interaction via my PC and tablet I would like a method to create a custom GUI I would like to add color, buttons, backgrounds, etc. for a personal touch. Are there any tutorials or programs anyone could recommend?

I have a MAC and iPad however I am willing to invest in a cheap laptop for my new hobby :).

I am also wondering about the camera. I guess I could always connect and power an ip camera to my robot so I guess that won't be an issue now that I think about it I'm just really excited. I have so many ideas in my head. Which brings me to my last question. Is there a way for registered users to port their creations to a smaller board for multiple projects ? In the future I can see an additional board however this will become very costly as the project could grows and believe me it will grow ;). I will give you an example. I recently started build quadcopters. I love building them. In less than two months I have built over 7 of them now picture all of the motors, batteries, esc's, supplies, controllers I have bought OMG!!! Actually never mind I don't even want to think about that lol.

I hope to have pictures to share with you all soon. This seems like a great community.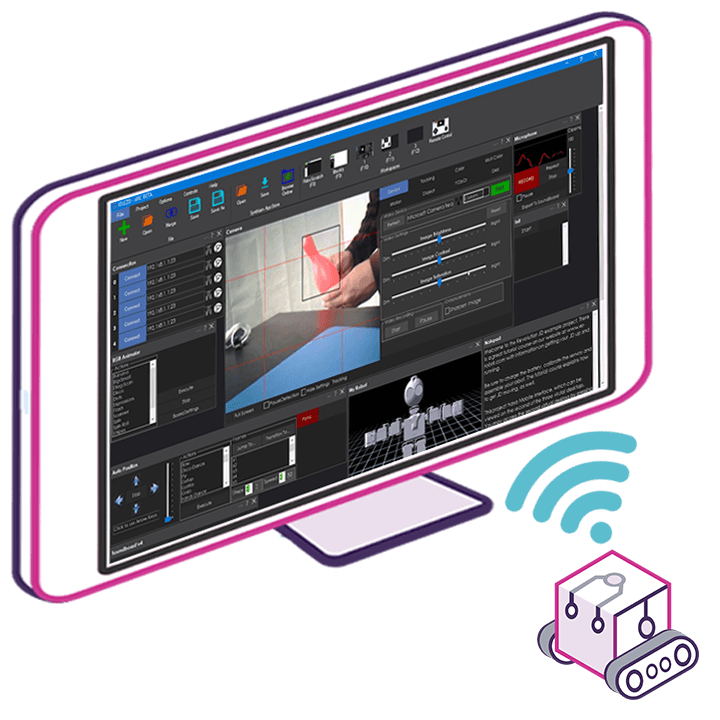 Upgrade to ARC Pro
Experience the latest features and updates. You'll have everything that is needed to unleash your robot's potential.