Hey guys.

Absolute robo n00b here from South Africa. Just received my Dev Kit, and I am very excited to start!

@DJSures , I have not even touched any of the stuff yet, but I must commend you on what you have created here. I am in awe of all that you have created alongside this product, as well as the product itself. All the scripts, the Custom IDE, the SDK's for every imaginable device. Simply in awe. Job well done!

My Background:

Software Architect / Developer for 14+ years (C#/ VB).
My projects involve distributed processing, desktop and web apps.
Very interested in the "physical side" of things, but have never taken the leap.


I plan to build a "companion" bot, that can do electronic tasks around the house, as well as doing autonomous stuff.

I am quite looking forward to the programming challenges this will include, and the excitement of animating all of it.

I am also buying a 3D printer pretty soon.


Some questions

I plan to use the c# SDK for everything, as that is my coding proficiency. From my understanding, all the EZ-B functionality is exposed through the SDK? Is it better to first try some things with the Eazybuilder software? I don't have a robot kit I can animate, so I guess most of the scripts won't work for me?

Do I need to use the eazybuilder software first, and then connect to THAT with the SDK?

Sorry for the long first post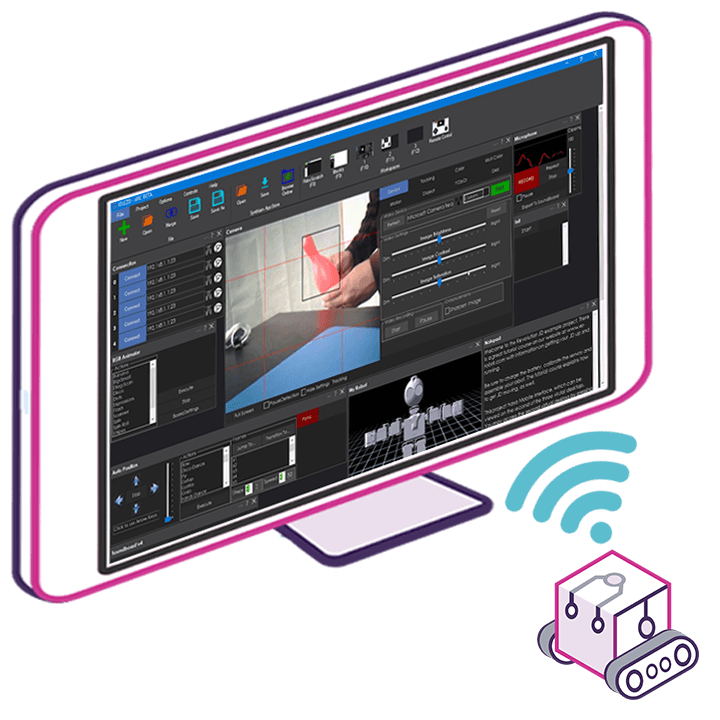 Upgrade to ARC Pro
Get access to the latest features and updates with ARC Pro edition. You'll have everything that's needed to unleash your robot's potential!