Hey, can't say how grateful I am to have found this forum! Although I'm not from the robotics community, I am a crafter of sorts and have an idea for a little device I'd like to build, and I need your advice on where to go from here.

My task is fairly simple. I work in an industry that uses 6-8" computer tablets, and when a part of the screen changes color to indicate an available 'job,' whoever hits the on-screen 'button' first gets the job, thusly increasing their income. Basically, I just need to create a device that senses when that particular part of the screen changes color, and then automatically responds with some type of actuator (I assume) to make contact with the screen using a stylus device.

Sounds simple? I hope so!

I know this may take some work, but I'm def willing to make an investment in time and effort.

Without going into further detail I should stop short and simply ask...is this the place I need to be to begin developing such an idea? Also, I'd like to try to develop this idea simultaneously at as many locations as possible here on the net; so if there's another place besides here that may be of help I would surely appreciate some direction.

Looking forward to your ideas and questions!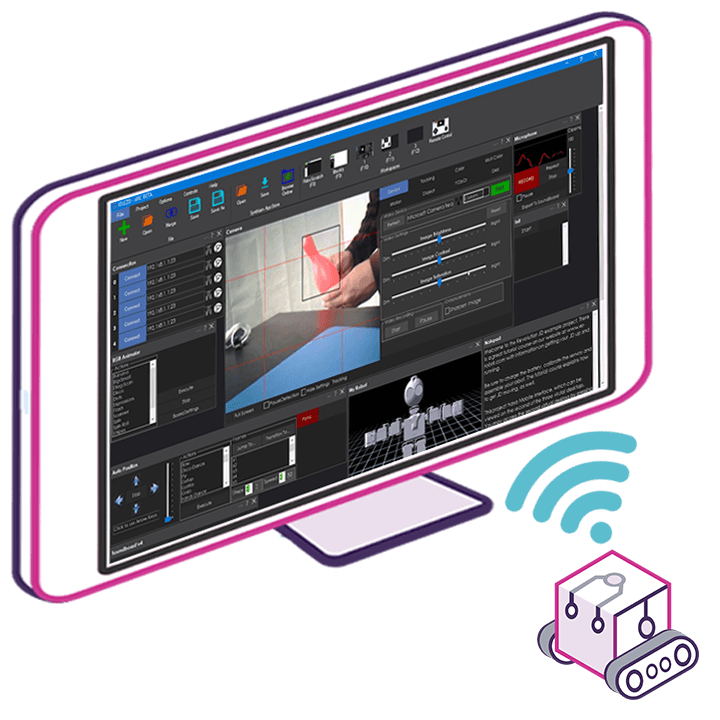 Upgrade to ARC Pro
ARC Early Access will give you immediate updates and new features needed to unleash your robot's potential!