Any help greatly appreciated in this, 10 days until my Con and Droid presentation and my SBC dies on me.
It was an old kangaroo pc running windows
Im down to the crunch so any help advice is welcome. Based on my project i think i have 2 options.
https://synthiam.com/Community/General/New-Project-BD-1-21585
switch to ARC mobile. It seems pretty limited, theres no script collection support or personality generator. However i think i could in a couple of nights mover my actions into a single looped script. It would be basic and i would lose voice control but he would still move about.
Anyone see any other issues i would run into with mobile?
find another SBC and set it up it 10 days. Im looking at raspberry pi 4 I think. It needs to fit in a jacket pocket and require no more than 12v 3a. Not looking forward to the rush to set it up, i normally research decisions like these for a week. But with my timeline I'm going to need to order asap. I'm in Canada so im thinking amazons probably my best bet, any advice welcome.
Thanks, off to bed.
---
Skip to comments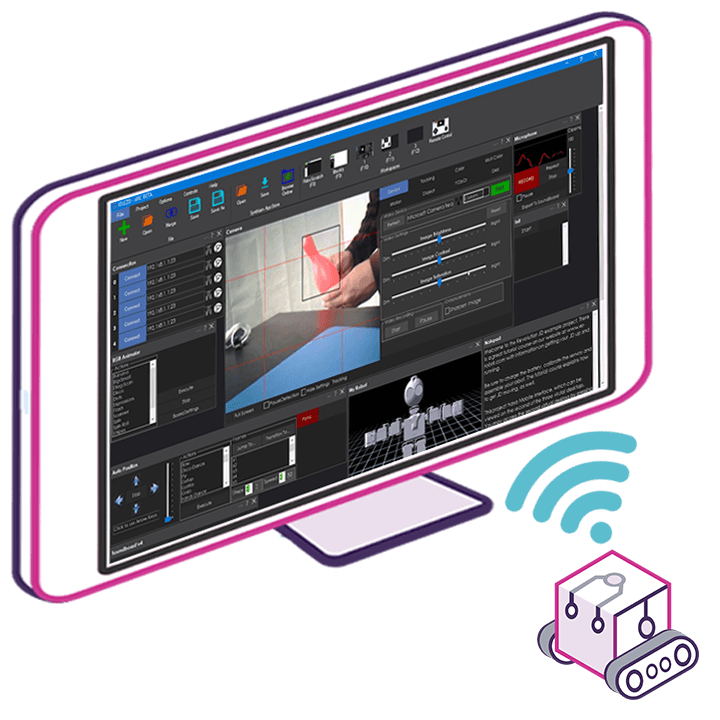 Upgrade to ARC Pro
With ARC Pro, your robot is not just a machine; it's your creative partner in the journey of technological exploration.