Hello to All,
I have 2 Eyes mounted on 2 servos. Each servo is connected to an output via Multi servo (D0 and D1).
I assigned servo D0 as Master, and D1 as the added servo. Both max and min settings are the same. If I move the servos with the horizontal panel, servo D0 and servo D1 move together. All is fine.
My problem is if I use a Personality Generator to move D0, D1 does not follow. I call D0 to move to a setting and only D0 servo moves. I tried looking up why, but can not seem to find anything referencing this issue. Is there a way to set up the Personality Generator that will run both servos together?
Also in the servo setup, I tried using V0 as the master and D0 and D1 as the added servos. That fails to work also.
I didn't see a need in copying the script. Can anyone give advice?
Ron
Skip to comments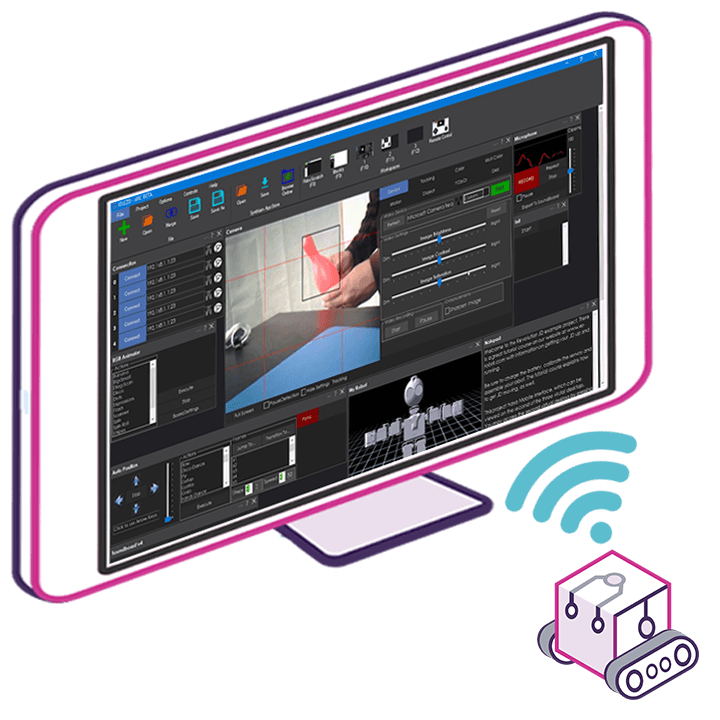 Upgrade to ARC Pro
Your robot can be more than a simple automated machine with the power of ARC Pro!