Niek
Netherlands


Asked — Edited
I woke up at 8am this morning, so I guess I'm finally used to the time difference between Canada and the Netherlands. To kill some time until DJ woke up (who'd been working on ARC 'til late in the night) I watched a couple of episodes from the TV show 'Eureka', that DJ had introduced me to.
DJ and I left for the office at around 12pm. I'd forgotten to bring the power plug adapter for charging my laptop. With Jeremie's help (EZ-Robot Designer), we built a new one (picture coming soon). Jeremie was designing an Arduino module for the new products and since I've been working with Arduino's for a couple of years and designed a lot of my own, we brainstormed together. We came up with some pretty good ideas. After about half an hour of brainstorming, Dennis (EZ-Robot Videographer) needed me to shoot yesterday's video. I was kind of nervous at first, sitting in front of the camera but Jason (EZ-Robot Marketing) did a great job of helping me calm down. Then it was lunch time! DJ and I both had a cutlet parmesan sandwich. It was actually quite tasty! After finishing nearly half of my lunch and putting the other half in the fridge, I decided to work on the little biped JD. I messed around in ARC for about an hour when I found out about the auto-positioning control. This really helps a lot! At the end of the day, I was nearly able to get him to kick back and forth with one of his legs.
Click here to follow the rest of my journey
Skip to comments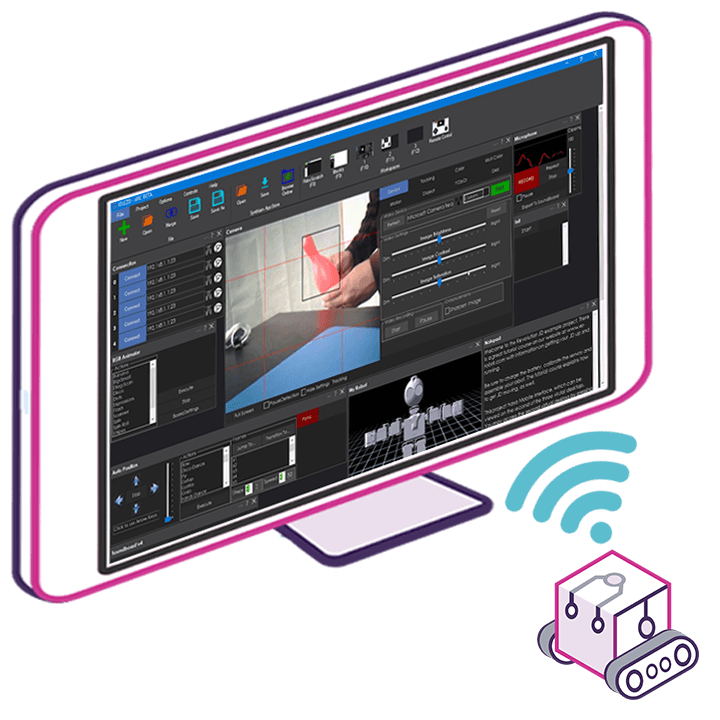 Upgrade to ARC Pro
Don't limit your robot's potential – subscribe to ARC Pro and transform it into a dynamic, intelligent machine.