Hey everybody,
I have my cameras pan and tilt servos set to be controlled by 'w,a,s,d' and I have 'x' set to a "snap to" position and then return to the previous position on release of the 'x' key. I started doing some trouble shooting with the 'w' key. I've put my code below. I've described my problem beneath the code.

#'w down'
#get original servo position
$preTiltPos = GetServo(D0)

#Printing for test purposes
Print("PreTilt = $preTiltPos")

#Move servo
Move (D0,reverse)

#get current servo position
$postTiltPos = GetServo(D0) 
#print new servo position
Print("PostTilt = $postTiltPos")

#'x down'
#get current servo positions
$PanPos = GetServo(D2)
$TiltPos = GetServo(D0)

#set servos to desired positions
Servo(D0,54)
Servo(D2,50)

#'x up'
#return to previous postion
Servo(D0,$TiltPos)
Servo(D2,$PanPos)


The problem seems to be that when I use a keyboard command it registers the positions as either 1 or 100. The function works if I move the camera servos with any of the control panels because they are reporting their positions accurately.
Why do the servos throw these signals when I use the keyboard controls? Is it because I'm using 'Move'? I can see how that may be the problem. I want the servo to move as long as I'm pressing the key. I don't want to have to use multiple 'taps'. I like the analogue feel. How can I do this without using 'Move'? Some sort of loop with ServoUp, ServoDown?
Thanks in advance
Skip to comments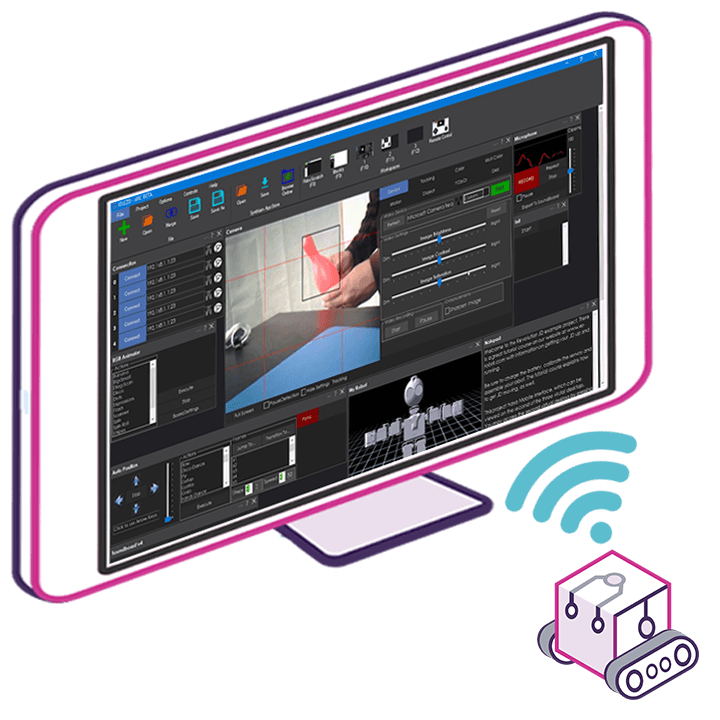 Upgrade to ARC Pro
Experience the transformation – subscribe to Synthiam ARC Pro and watch your robot evolve into a marvel of innovation and intelligence.