Well, Just got a Jazzy Pride wheelchair. It has three wires going to a plug that is for the power and on/off switch.
I also have a din jack that goes to the joystick. There is also a potentiometer in the circuit to control the speed.
I have seen where I can hook the motors up and run them full blast, but is there a way to hook up to the joystick that is in the wheelchair and cut the wires going to the pins of the joystick and hook them to the EZB?
Will I require a Saber-tooth H-Bridge?
Will i also require a 25A regulator?
I have zero left in my budget.
thanks, Mel
Skip to comments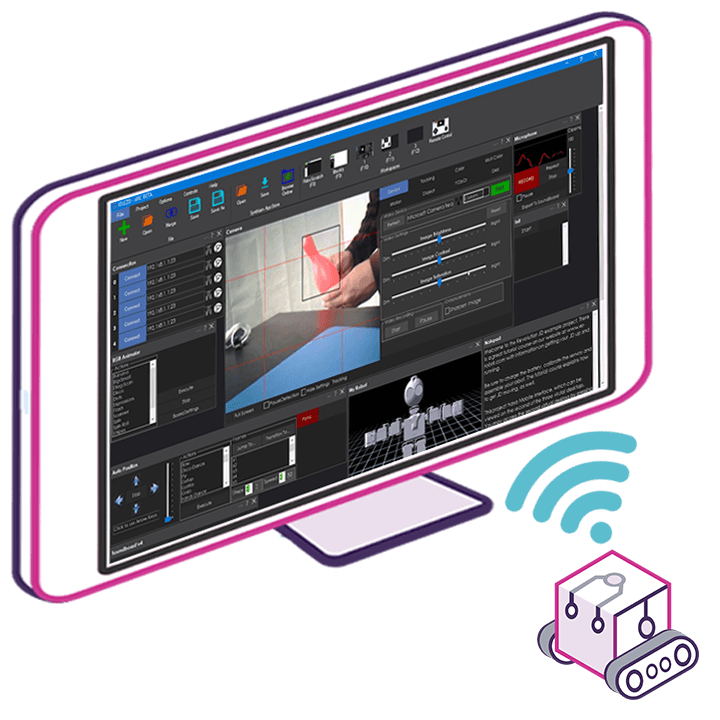 Upgrade to ARC Pro
Stay at the forefront of robot programming innovation with ARC Pro, ensuring your robot is always equipped with the latest advancements.