I finally got a joystick (game controller). It works well linked up to the Sabertooth H bridge control to control the G=Bots two drive motors but -due to the weight and high cg of the G-Bot - I'm going to need much precise and variable control.
Can anyone point to a tutorial that may give suggestions (script, other controls, or a combination) that will allow me to achieve this?
Also, the axis of the joystick control is 90 degrees off what I want. Is there an easy what to change that?
What about custom assigning other buttons for other functions? I've gotten the soil sampler to deploy with a joystick button using Rich's E switch and I've experimented with using some other simple script to try and achieve control of the torso rotation control motor using joystick 2 (using a diverse electronincs H bridge) but, again, I need much better control (variable speed and direction ramping, etc). When I tried to add another H bridge control to control the torso rotation with joystick two, ARC won't allow more that ONE Movement Panel at a time? What's up with that? E Switch
Is there anything like a primer on how this all works? (specifically: what is scripting? Is it a language? , how does serial motor control work?, advantages of using PWM vs serial with available premade controls?)
I know I have much to learn to get the G-Bot where I want him by Halloween and I'm not even really sure where to start.
Any help ans suggestion much appreciated as usual.
Thanks
Skip to comments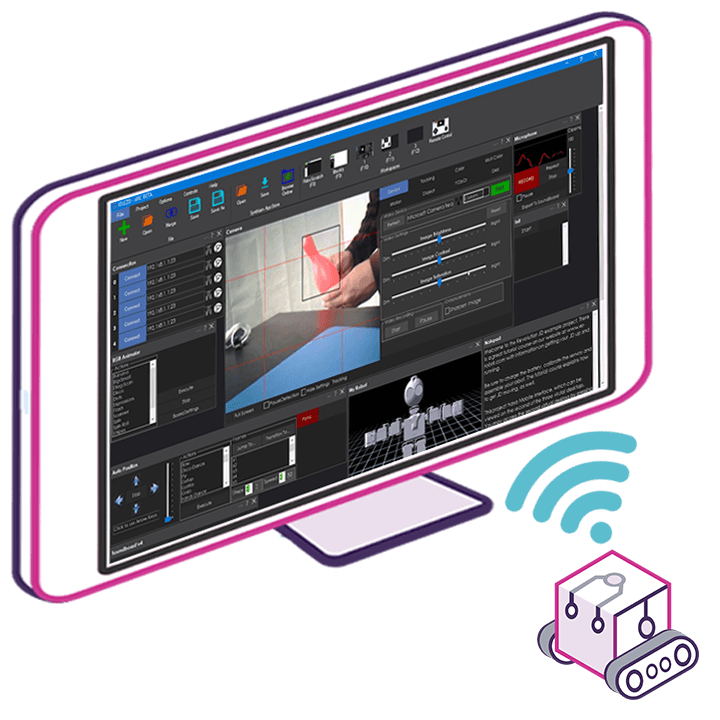 Upgrade to ARC Pro
Harnessing the power of ARC Pro, your robot can be more than just a simple automated machine.