I have used Roboduino boards and they have a cable that connects to the USB port to load the IC chip.
Why doesn't EZ-Robot allow the same interface? I am now sitting here with a new toy and can't play with it because there is no interface between it and my computer.
Now I find I need an "Bluetooth Dongle" and I don't see it listed as an item to be purchased from DJ's site.
I searched Maker Shed and Adafruit and couldn't find one. I did fine some listed at SpartFun, questions is which one will I need to make my EZ-Robot function? SparkFun lists the following USB Bluetooth item.
Bluetooth Modem - BlueDongle USB sku: WRL-08180 RoHS Compliant
Description: This is a simple to use USB Bluetooth? modem. Power is gained over USB and the unit appears as a comm port using the standard FTDI VCP drivers. This device was designed to give the user the maximum amount of flexibility over the connection to remote BlueSMiRF and Bluetooth? wireless devices like the 6DOF v3 and WiTilt products.
Or would I need one of the followig ?
WRL-00158 RoHS Compliant Bluetooth Modem - BlueSMiRF RP-SMA
WRL-10269 RoHS Compliant Bluetooth Modem - BlueSMiRF Silver
WRL-10938 RoHS Compliant Bluetooth Modem - BlueSMiRF HID
Thanks larystoy
Skip to comments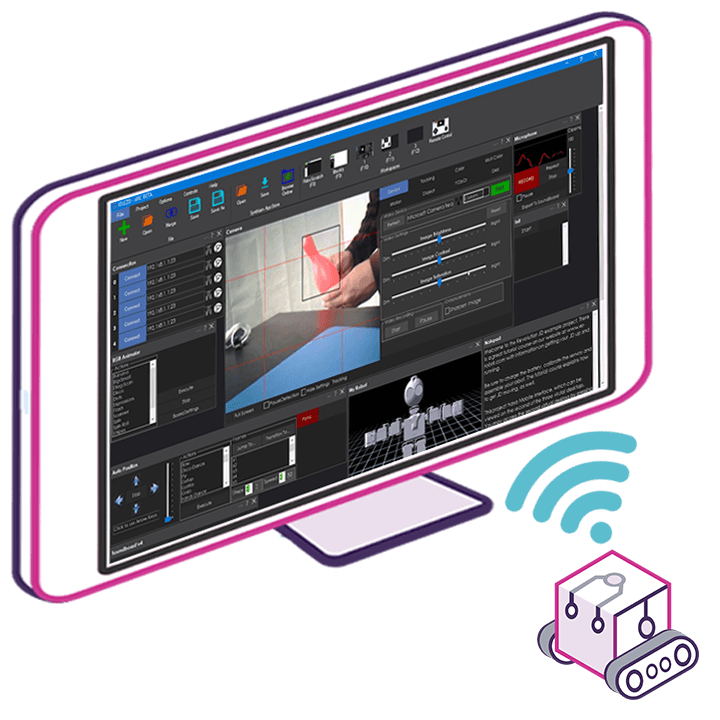 Upgrade to ARC Pro
Synthiam ARC Pro is a new tool that will help unleash your creativity with programming robots in just seconds!