Many members are waiting for indoor navigation. Some discussions have been posted about other software which is able to do this, but is a heavy duty learning curve, even though it can interface with the EZB.

Dj had been developing a concept to take on this difficult task. Time has gone by and no true navigation system has developed.

I am looking for a simple point to point system. I want to use a colored light beam, somewhat focused. I want to incorporate this "light tracking" with an object avoidance ir sensor which would adjust for variations or object in the path. I know I am simplifying the idea and this is not a true navigation system. I just want my Adventure Bot to go to a place when I tell it to, not have it be a glorified bump and go toy.

Is this a valid idea, or am I wasting my time. Rich, Richard R, dcochcran, thetechgruru, Steve, WBS, jsterne and the many other members who have experience using the ezb, software and hardware please let me know your thoughts. A simple system is better than nothing for now.

Thanks,

Ron R

After Halloween project.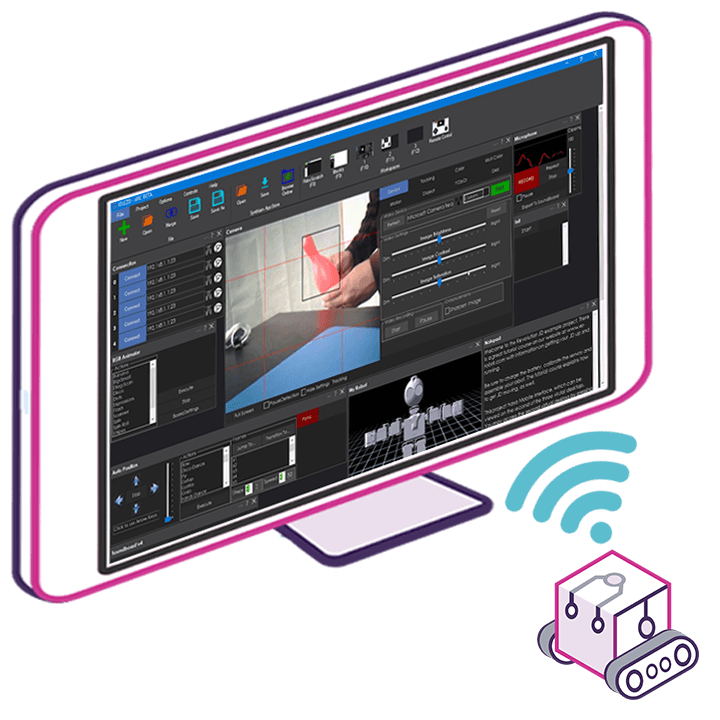 Upgrade to ARC Pro
Harnessing the power of ARC Pro, your robot can be more than just a simple automated machine.