So, long story short I am learning/moving on to ROS (Robot Operating System)... Ez Robot is still the easiest and greatest software on the market especially for the beginner. I will always push it when people ask me "where should I start". However, I have hit the wall and want to go further, After seeing what Willow Garage's PR2, Xaxxon's ROV and ClearPath's TurtleBot can do using RVIZ and SLAM I am willing to undertake the steep learning curve to to accomplish the same (well as much as possible). Just google if you want to see what these bots are capable of. I have been messing with uBuntu and ROS for the last few weeks and I am beginning to make some serious progress with it...
One of my serious goals is 3d mapping and indoor navigation... ROS does this superbly... I have bought myself a ASUS Xtion Pro and I already have a laptop running uBunto and ROS and an iRobot Create. So now I have a cheap Turtlebot capable of 3d indoor mapping (real time), obstacle avoidance and target navigating...
Yes, I could have learned C# and written add on controls for EZ Robot, but there is no way I have the programming ability to come up with something like SLAM (simultaneous location and mapping). I just do not have the programming skills of guys like DJ and d,cochran,,,, So unless DJ has a rabbit up his sleeve regarding indoor nav the only way I am going to accomplish this is to torture myself learning ROS and do it myself... To be honest I have always felt a bit like a fraud using ez robot... I mean when people ask me or say "how did you do that" or "you really are smart, that's amazing".... I can't help but think in the back of my mind... this is not me, this is DJ Sures he's the real genius here...
Anyway, I feel like I hit a cross road and I have to take another route for a while... I am not leaving here and I will will keep my mouth shut about ROS as it has no place here... Besides, no one wants to listen to my ROS ramblings anyway
So when I am one here it is all about ez robot and nothing else...

Not sure why I posted this... maybe just to make myself feel less guilty about moving to the dark side for while anyway...
You never know, I'll probably get overwhelmed with ROS and come crawling back here with my head hung in shame...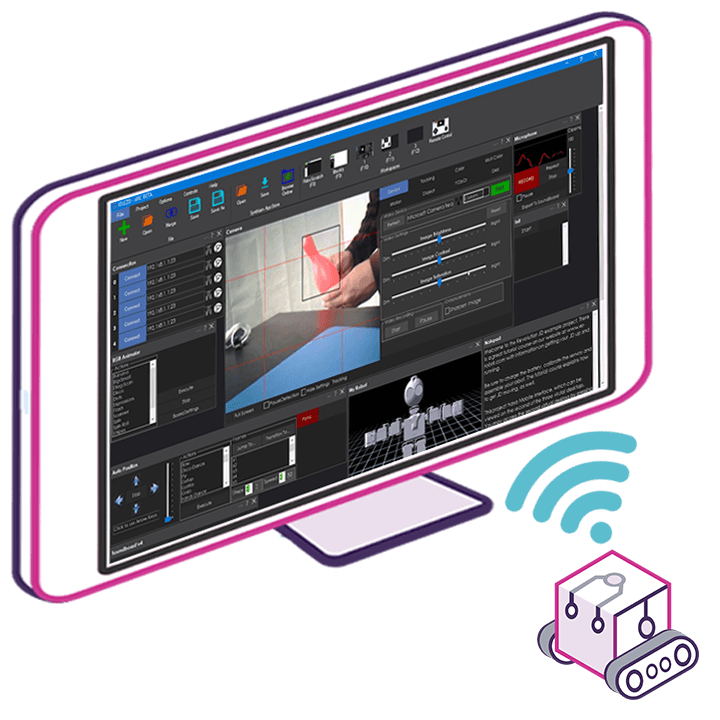 Upgrade to ARC Pro
Unleash your creativity with the power of easy robot programming using Synthiam ARC Pro