CochranRobotics
USA




Asked — Edited
A while ago I had mentioned that I would be starting a video podcast that functions as technical classes for homeschool students. I had also mentioned that I would go all in if I did it. Well, I went all in. My office has been converted to a video podcaster's paradise. Last weekend I was able to get the mixer, compressor, gate, Audio interface, green screen, dynamic mics, cameras, lighting and sound dispersion panels installed in my studio. My hosts (Tanner and Stori) both have a JD now and are learning about them by going through the LMS curriculum that was developed. We will start some "test" shows on Thursday evenings which will help the hosts to be more comfortable in front of the camera and allow them to get really comfortable with the robots and the technology behind the video podcast. The podcasts will be live so you will get to see all of the fun if you want to


On another project, I have been working with a group in the middle of nowhere Texas that is setting up a ranch for people who have aged out of the foster care system in Texas. Next week I will be setting up their firewall, NAS, domain server, some workstations, network and such. They will be using the class mentioned above for their students to teach them about robotics on the EZ-Robot platform. I want to do a show from the ranch but the logistics could make that difficult.

I will post the links to the video podcast streams later. We will be streaming on Youtube and Twitch. We also will have the RTMP feed available to be viewed directly. We have a mumble room and IRC channel that I will publish also. These allow participation in the discussion that is happening and in the show. Along with that, 662-4ROBOT1 is a direct phone number into the show, and Skype is also available. If you want to check out our early tests, I will post the links later. The official start is on May 6th 2017. We will be broadcasting from our booth at a Homeschool show in Oklahoma City.

I want to also do a show on Saturdays on more generic topics but all relating to technology. Nicholas (my son) will be teaching an Intro to Programming class. The next semester we will move up to intermediate programming and robotics classes.

SM@RT Club is the Patreon support page for the classes. I still have some work to do on it, but it is there at least.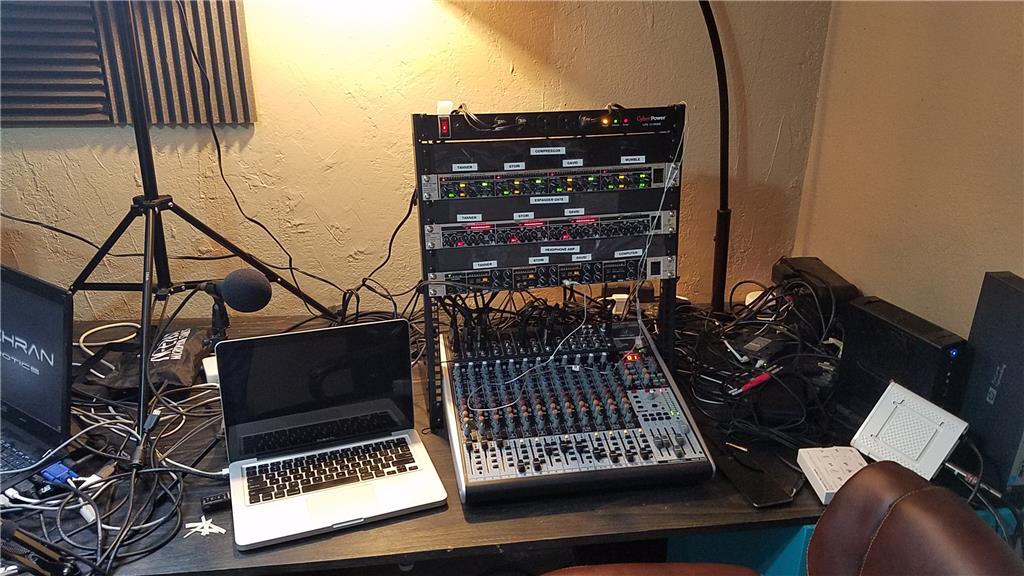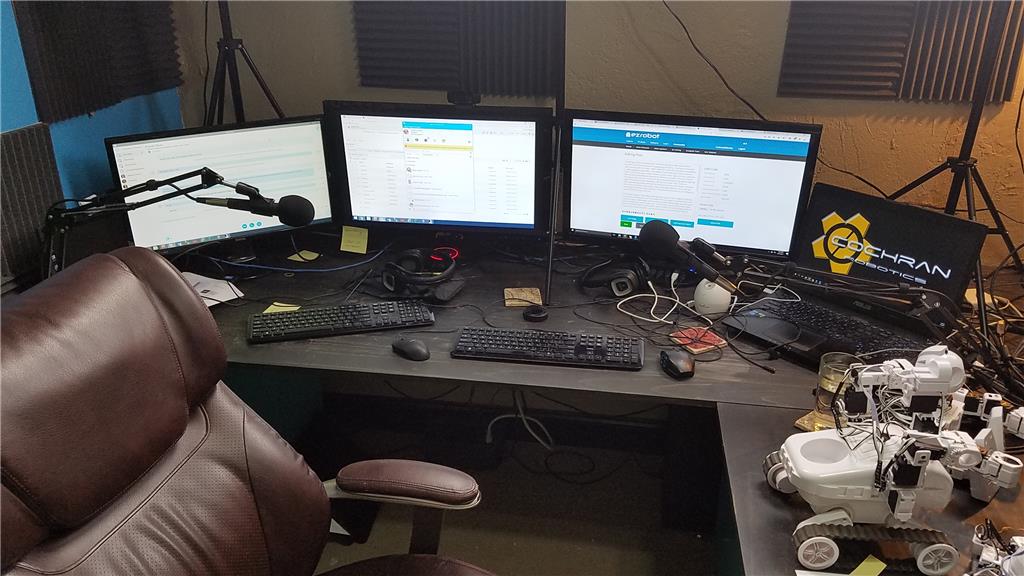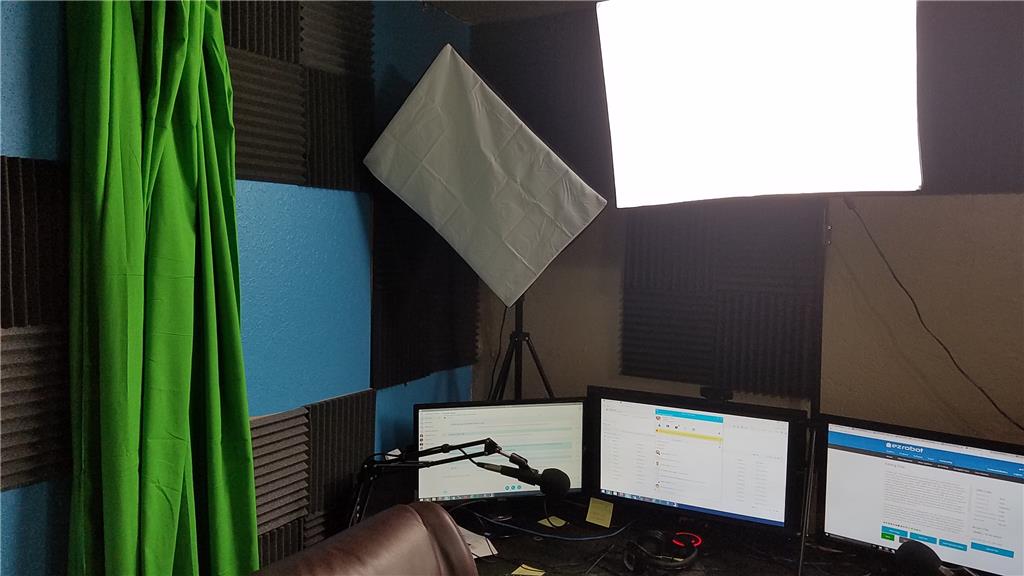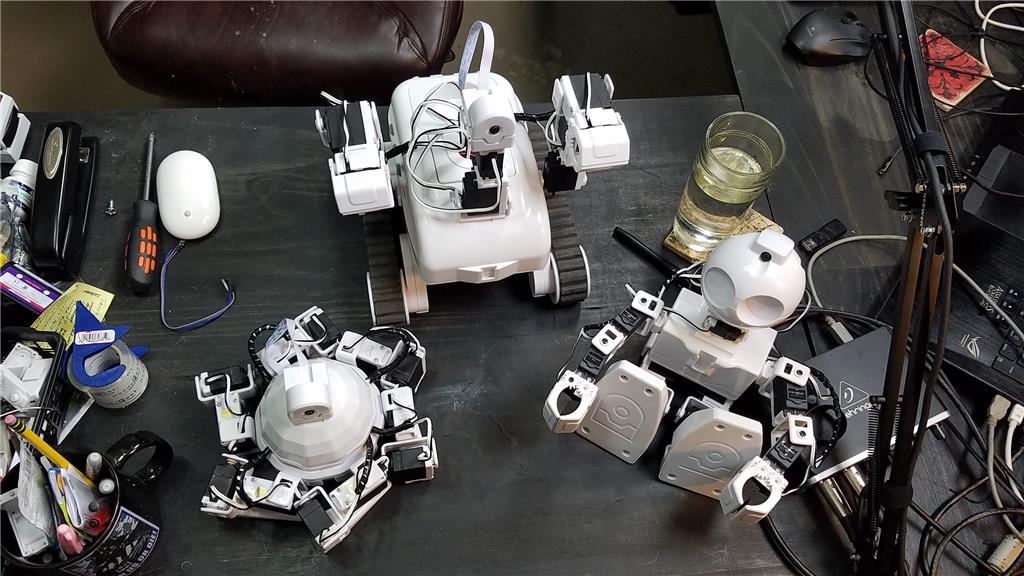 I guess I still need to clean up some cables...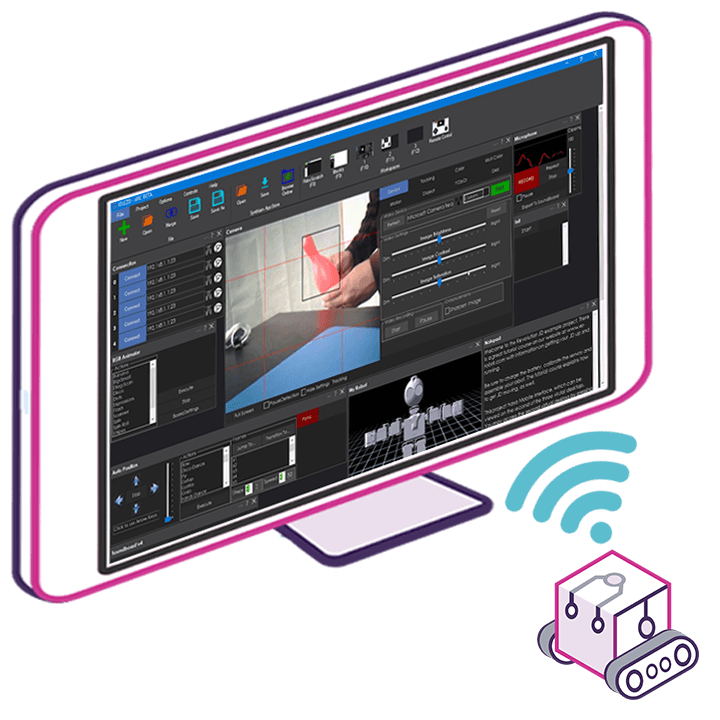 Upgrade to ARC Pro
Experience the latest features and updates. You'll have everything that is needed to unleash your robot's potential.