Hi,

Anyone can help to control the servo moving during play music? EZB4 have a talk servo function for text speech. But how about the music or audio?

I have tried the Sound board(PC) and Sound Servo(PC Speaker) to play the Music file, then the sound servo screen have a wave form, but the servo motor is not active(It already set min. & max number).

Pls. note the attached picture for ref.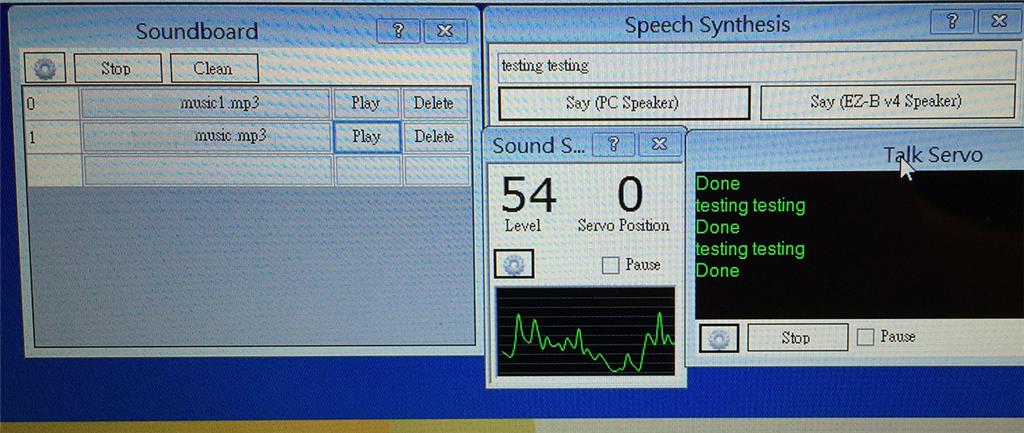 Can anyone help to answer this question?

Thanks a lot!