Asked — Edited

Resolved by
Rich
!
Well, I was working on a surprise for the group, but I need some help first. I have a nifty multiple face detection program working in C#.net. So far I have it programmed to recognize my face, DJ Sures, Sarah Connor and Alan Turing. Minus my face, I figure all EZ-robots should know who the other three people are.

My C# app generates a change in variable and displays this in a label in the form to show who's name it is for the face it sees. For this to be useful for integration with ARC I need to get this variable out of my app an into EZ-Builder.

I see two ways to do this, one is write the data to a .txt file, have ARC keep checking this text file, read the text file, if the text changes then act on that. - This seems sloppy and slow.

Option 2 seems better which is to use TCP/IP and Telnet. I've viewed the tutorial here: http://www.ez-robot.com/Tutorials/Help.aspx?id=159 and I fundamental understand it. I can connect to ARC with Telnet. I
I'm sure I can tell my C# app to send telnet data. What I can't wrap my head around is how to I make a script in ARC to look for an incoming variable on the TCP/IP port such as "$Face_Name" so that ARC can then act on that data?

Can someone help me with that? Or is there a 3rd option I'm not thinking of yet that would be better? I'm looking forward to get this figured out so I can share my app with the group.

Thank you!
-Justin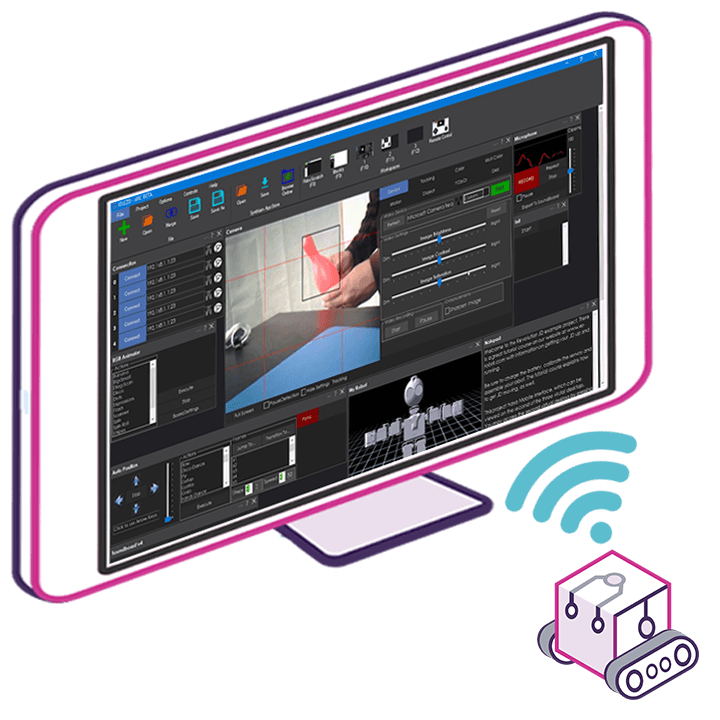 Upgrade to ARC Pro
Experience the latest features and updates. You'll have everything that is needed to unleash your robot's potential.