Rich
United Kingdom




Asked — Edited
I'm playing with the voltage monitor for my bot and using the GetADC(ADC Port) script command but having some slight issues with the values returned.

At first I thought it could be my code so I wrote a script to get the adc values from each of the ADC ports and add them as variables.

Code:

$vc1 = GetADC(ADC0)
$vc2 = GetADC(ADC1)
$vc3 = GetADC(ADC2)
$vc4 = GetADC(ADC3)
$vc5 = GetADC(ADC4)
$vc6 = GetADC(ADC5)
$vc7 = GetADC(ADC6)
$vc8 = GetADC(ADC7)



In the variable watcher I have the following results - this is without anything connected to the ports.

Port Value
ADC0 32
ADC1 241
ADC2 136
ADC3 45
ADC4 14
ADC5 4
ADC6 1
ADC7 255

And when I attach the live of my cells (currently reading 4.09v & 4.06v) to the ADC signal on ADC0 and ADC1 I get

Port Value Description
ADC0 255 (4.09v cell)
ADC1 154 (4.06v cell)

Something isn't right surely? As far as I can see the GetADC command should report back a value between 0 and 255 for the voltage on the signal pin (0 being 0v and 255 being 5v), is that right? Do I have a problem with my board or software? Or have I not wired it correctly (I have nothing on the VCC and Gnd pins and the +v from each of the cells to ADC0 and ADC1)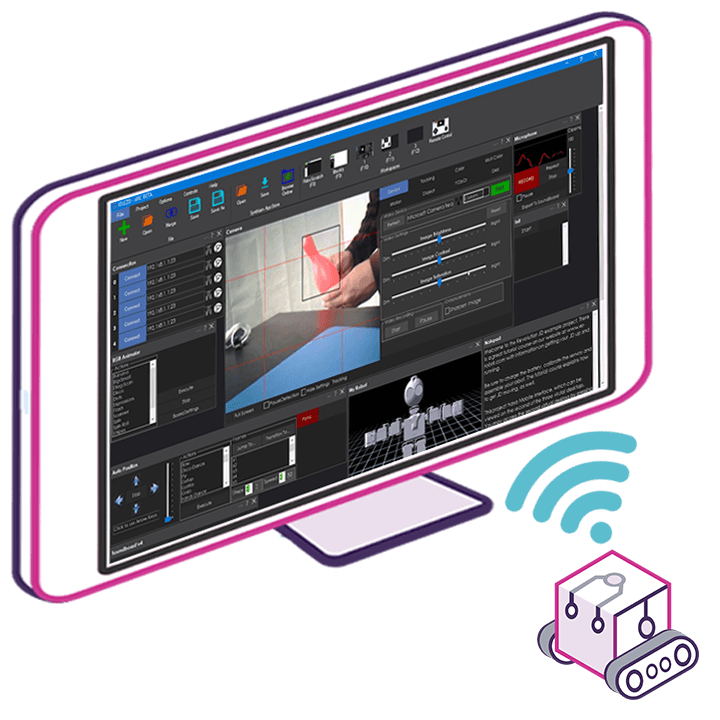 Upgrade to ARC Pro
Synthiam ARC Pro is a cool new tool that will help unleash your creativity with programming robots in just seconds!