Ok, they say Hind-sight is 20-20.
I built Sunshine following the Lexi-3000 website. Now, I have a problem.
I have an Acer W3 Windows8 tablet on the rear of the machine. I have a mimo monitor on the front of the machine.
There is NO place to put an external mic. The way I have it mounted in a little tray, it will not pickup the sound if you speak from the front of it.
Acer says in their manual that they don't support headsets with mics, only the headset part of it.
I am used to giving verbal commands to Marti the robot which was similar , but used a notebook.
I have a very good mic mounted on Sunshine's neck/chest area which pickedup before when I had the notebook mounted.
How does Anthony use the W3 with the mimo monitor.
Or, how do any of you use the W3 with a mimo monitor. It doesn't have ANY kind of Ext mic mount. It has two cameras with mics and also the main microphone.
I am lost for a way to do this.
Any help appreciated.
Thank You,
Mel
confused
Skip to comments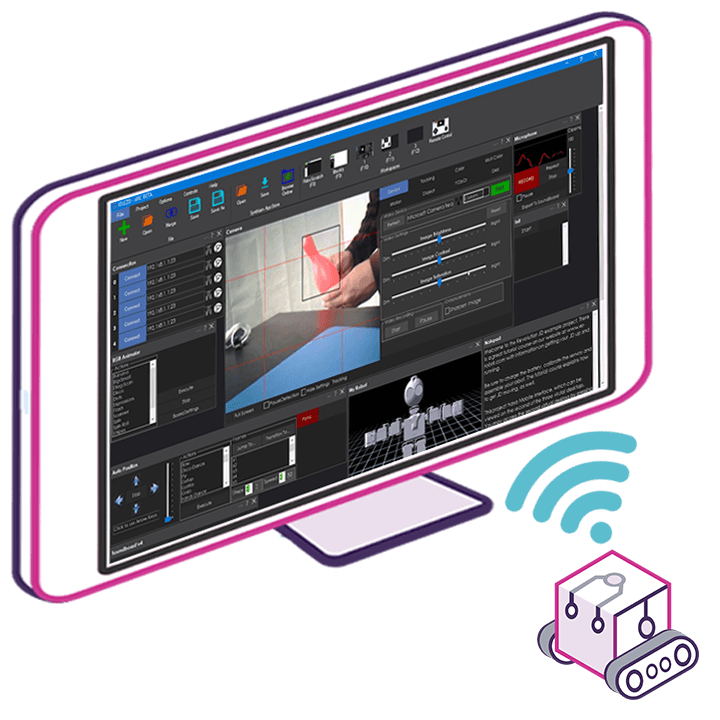 Upgrade to ARC Pro
With Synthiam ARC Pro, you're not just programming a robot; you're shaping the future of automation, one innovative idea at a time.