ArneB
Germany
Asked — Edited
Hi DJ & EZ-Robot community,

I have problems updating the firmware on my two EZ-B boards. I have a stable bluetooth connection and started the updater, but on both boards it stucks after these messages:


Code:
Attempting connection to COM40
EZ-B reports EZ-B Firmware V2
Connected
Starting Boot Loader...

sending ping
sending ping
sending bootloader
I am EZ-B BootLoader. Gimmie Firmware!

Updating... (22.656 Bytes)


After waiting for more than 5 minutes I have switched off the board and the EZ-B controller boots up with the old V2 firmware.
Some more remarks: Batteries are fresh, nothing is connected to the ports. I have even tried a direct connection from my USB->Serial adapter (FTDI chipset) to the RxD/TxD/GND pins on the EZ-B base board, but got the same result... Tested on a Win7/64-Bit and Win XP/32 bit computer...

What can I do now ? Is there anything, which I can test/enable/measure ?

Thank you for your help :-)

Arne

P.S. Yes, I have seen the FW update tutorial...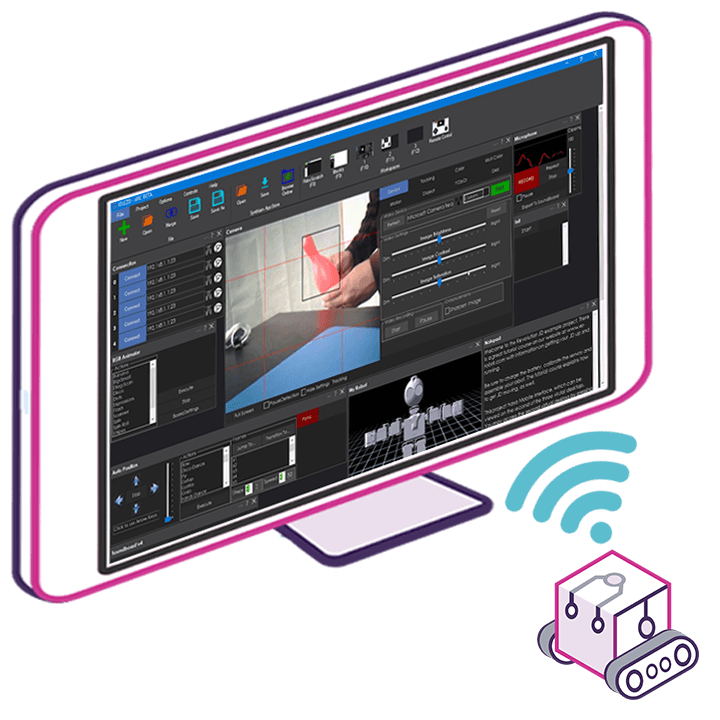 Upgrade to ARC Pro
ARC Pro will give you immediate updates and new features needed to unleash your robot's potential!