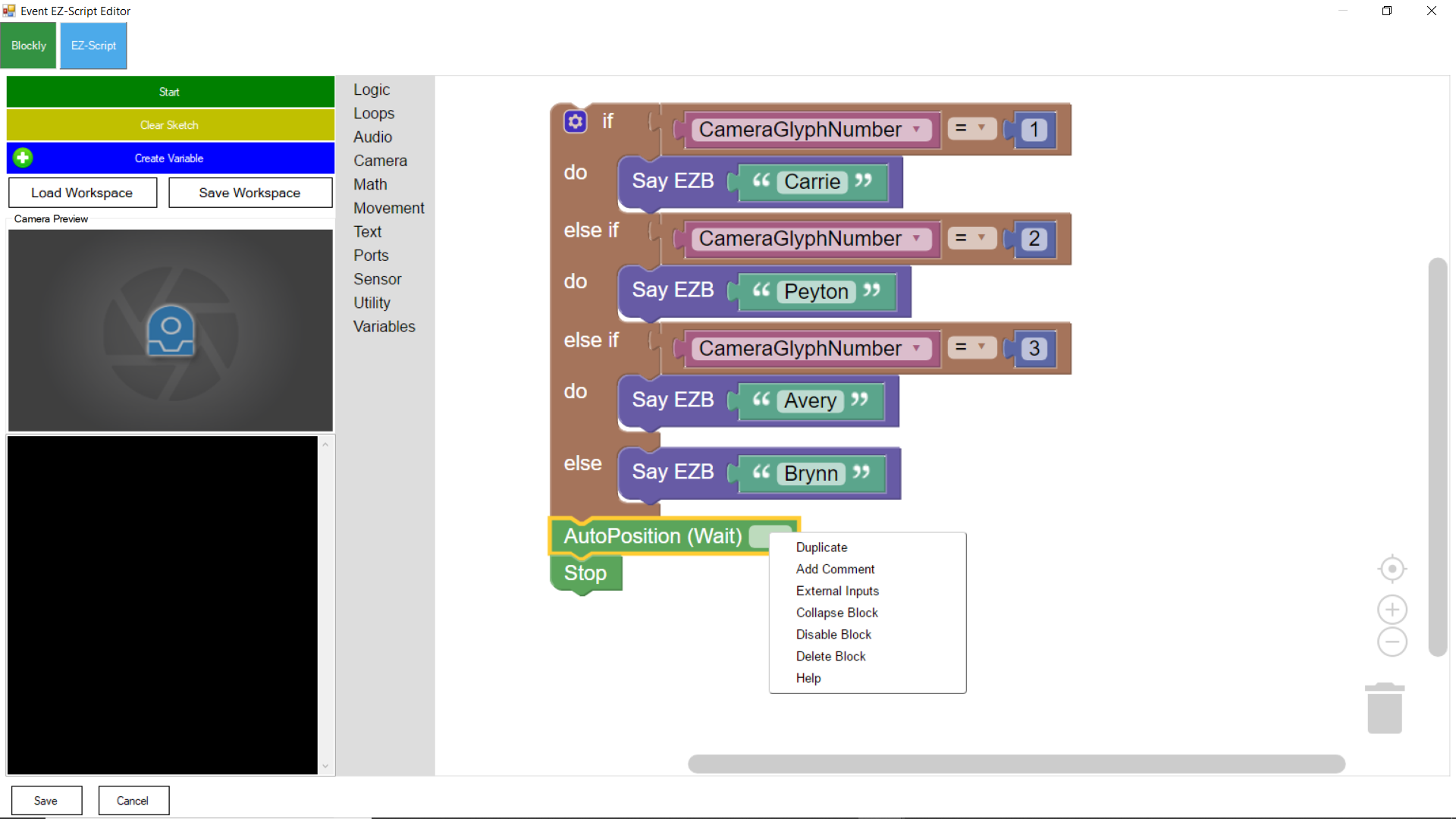 Can't see any options under AutoPosition, I right clicked it and this small list apperaed

the code says:  There are no Auto Position actions. Maybe there isn't even an Auto Position control added to the project?

I added an Auto Position control, then added actions, AutoPosition Stop, AutoPositionWait Point 

This did add it to my Blockly code

Was this correct?