Hi all,

I am interested in purchasing the EZ robot arm. IS there any more information available on the site? I was looking for a demonstration video and more pictures if possible. The picture in the store page seems to be cut off, and I cannot really tell how I would need to make a base.

Also, another question, can I fire HJPL machine code through the EZ PCB system to a serial port on my robot while using this EZ PCB to control the arm on my robot?

I pulled the robots skins off and in the pictures you can see the CPU and sensing controls, and on the front the relay motor boards. There is more than enough room for the EZ PCB on the front next to the Relay board, and the onboard computer can fit inside the frame itself. What I want to do is mount an arm to the top, so it can pick up and load things onto the head, which can carry maybe 15-20 pounds (The robot weighs about 35 pounds. So my main Idea is to use the EZ PCB to fire machine code commands to the existing control and sensing system, and then also use the EZPCB as a tracking arm, and try to integrate the whole environment if possible I have ordered another 12 volt motorcycle battery to power the onboard PC and possible arm if I get that.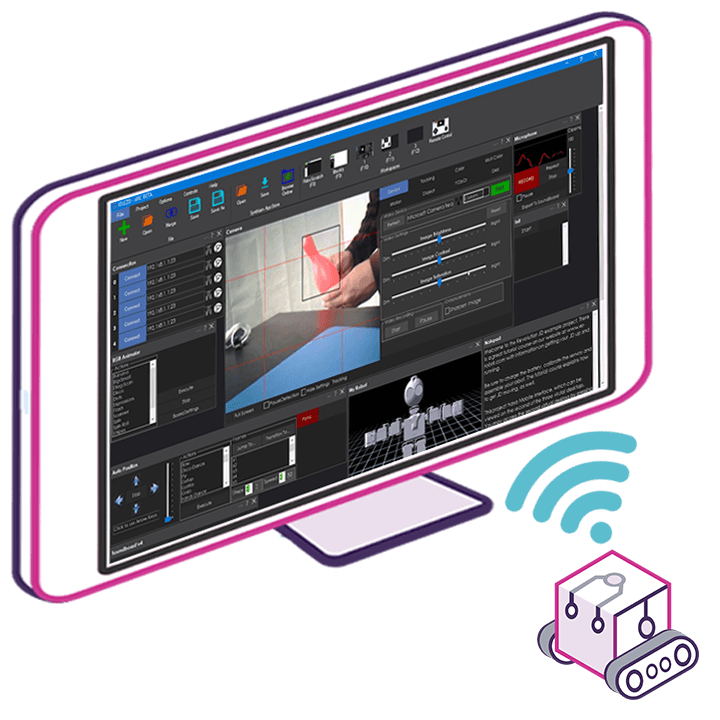 Upgrade to ARC Pro
Harnessing the power of ARC Pro, your robot can be more than just a simple automated machine.