I am experimenting with expanding the number of servo ports I have available to the EZ -B with a Pololu Mini Maestro 24 channel USB servo controller. The Mini Maestro is normally used to provide servo control to a PC but it has a TTL serial interface which easily interfaces with a micro controller. So I am playing with the EZ-B's send serial command to get more digital and servo ports. The Mini Maestro even has some scripting capabilities. According to documentation the Mini Maestro script subroutines can be started from the serial port so the EZ-B should be able to kick off the Mini Maestro scripts. I haven't got the subroutines working yet, but I have played with controlling a servo and outputting to a digital port to blink an led from an EZ -Builder script.

Mini Maestro scripts are more complicated to write than EZ builder scripts but appear they could be useful for fixed activities like making antennas move back and forth and blinking LEDs. Perhaps even a fixed response to a switch or button.

The SendSerial command is the key.

24 more ports under ARC control. I will post more info as I get time.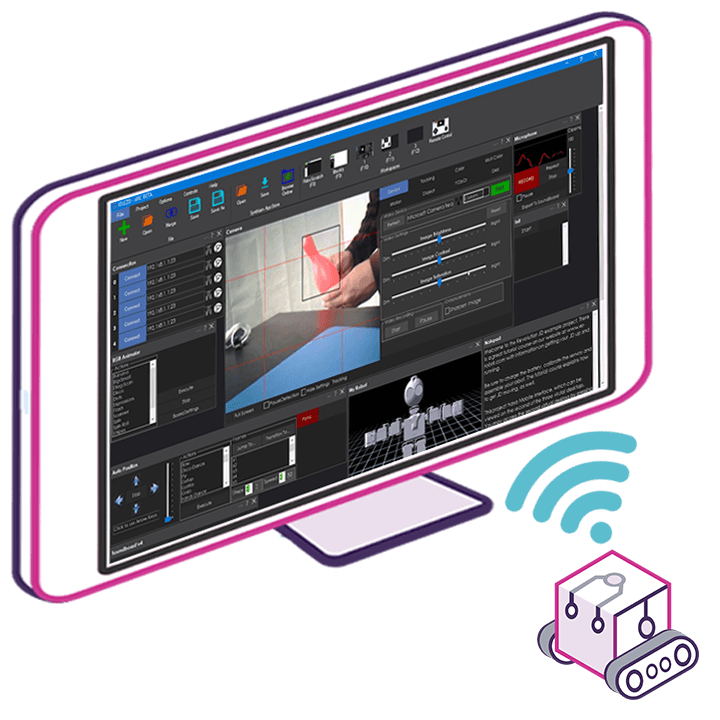 Upgrade to ARC Pro
Your robot can be more than a simple automated machine with the power of ARC Pro!