I have an EZ Script that changes a variable several times. That works well. Then at the end of the script want to clear that variable from ARC's memory . That does not work. I'm using the new Smart Variable watcher and the variable does not disappear after the script ends. Here is the command and variable I'm using: 

Code:
ClearVariable("$enviro")
Here is the Smart Variable Watcher a while after the script ends.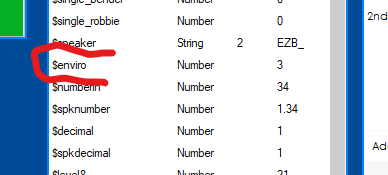 Any ideas? Thanks!
---