I am trying to use my ps3 controller to control my robot. I can get the joystick#1 to move forward/backward and left/right. But when I try to add some buttons everything goes nuts. This what I have set up.
Robot dragon..
Joystick#1 up/down controls head up/down.
Joystick#1 left/right controls head left/right

Then I wanted two buttons to control left and right wings.
I tried the L1 and L2 buttons and then I tried the Square and Circle buttons. They both worked seperatly, but then when I try to move the head and press the buttons all the servos start acting crazy and I get the error message 'Disgard incoming buffer (This should never happen)' and then I lose connection with the EZ board. Any help?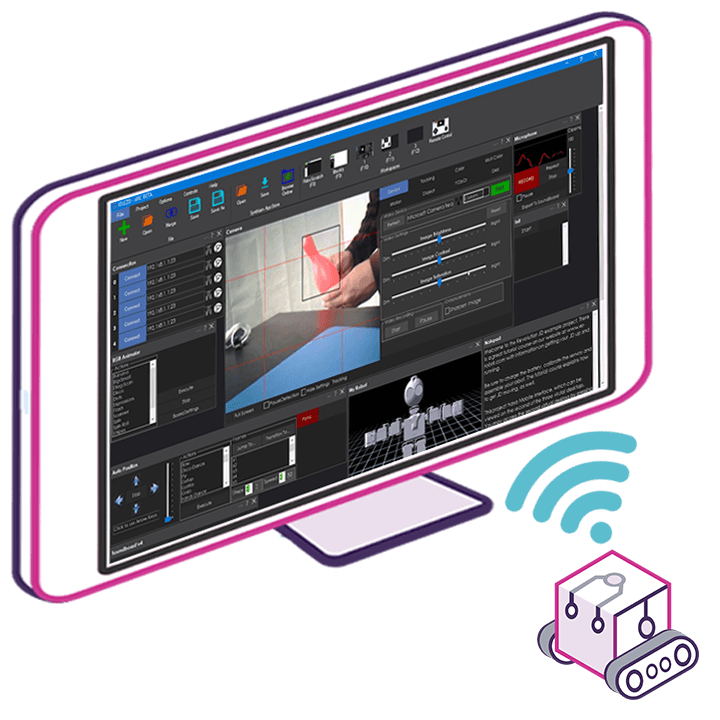 Upgrade to ARC Pro
Harnessing the power of ARC Pro, your robot can be more than just a simple automated machine.