Hello.

This does not affect operation - The robot skill still works. But, is anyone else experiencing this error with the dialogflow skill in arc?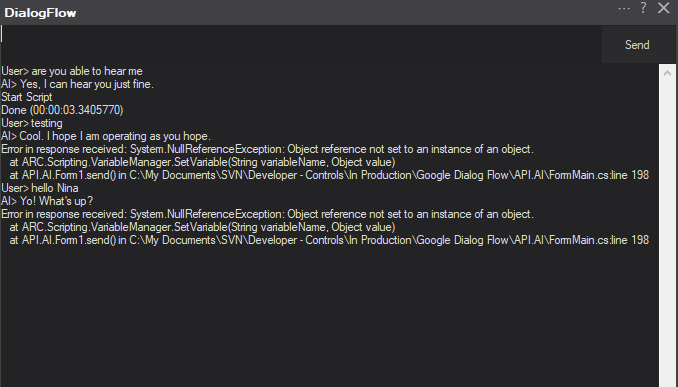 This happens every other time I send something to DialogFlow using the Dialogflow skill in ARC. The script runs fine sometimes, but occasionally, seemingly at random, the error occurs and then script fails to execute, it seems. I do get a valid response from Dialogflow, but the script will not execute when this error appears.

This is the EZ-Script I'm using that runs in the dialogflow skill when sending anything.


Code:
controlCommand("Bing Speech Recognition", "PauseListening")
saywait($APIResponse)
sleep(1000)
controlCommand("Bing Speech Recognition", "UnpauseListening")
It occurs randomly whenever I send anything to dialogflow, regardless if I type it in manually or whether the script in the BingSpeech skill I'm using sends it.

Here is a screenshot of my ARC project.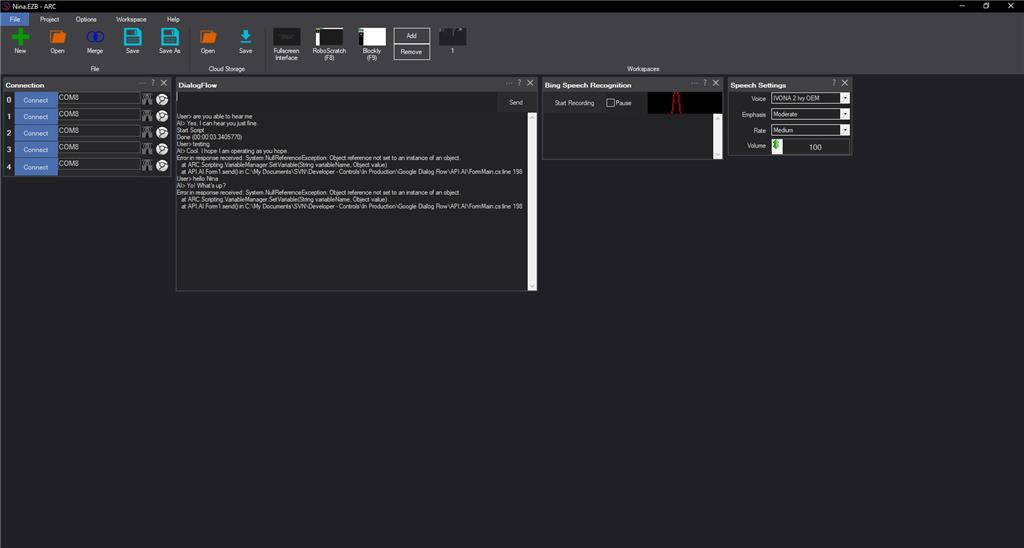 Thanks in advance. Hope you can help me resolve this.
---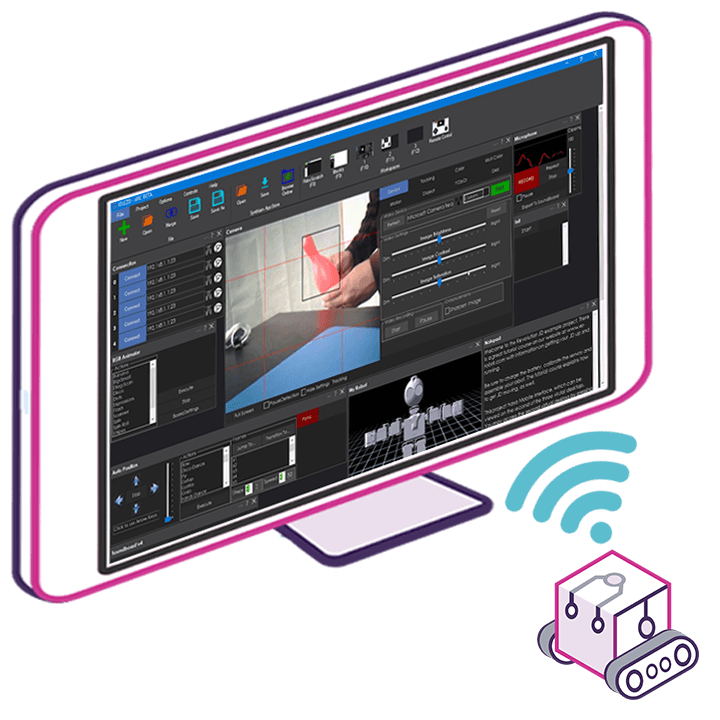 Upgrade to ARC Pro
Harnessing the power of ARC Pro, your robot can be more than just a simple automated machine.