My background is in drug development for cancer ( this robot stuff is quickly becoming my favorite hobby and i am slowly picking up on this stuff) ... So dont burn me if this is totally stupid or already done by someone
Anyhow... So I am great with logic flow ..just no so much with all the scripting jargon out there... How cool would it be if someone came up with a compiler program that let you write out your logic flowchart with all the squares,circles,if/then boxes/lines connecting flow..ect then it would do the "scripting" in the background that corresponded with the flowchart... and for things that require physical things like servos for example ... just drag and drop the items from a list that goes with items that have action, i.e "servos" ..ect...
Anyhow that is something that I think would be a huge boon for people like me who have the logic down.. just lack the exposure to scripting ...
Ok start flaming me
Skip to comments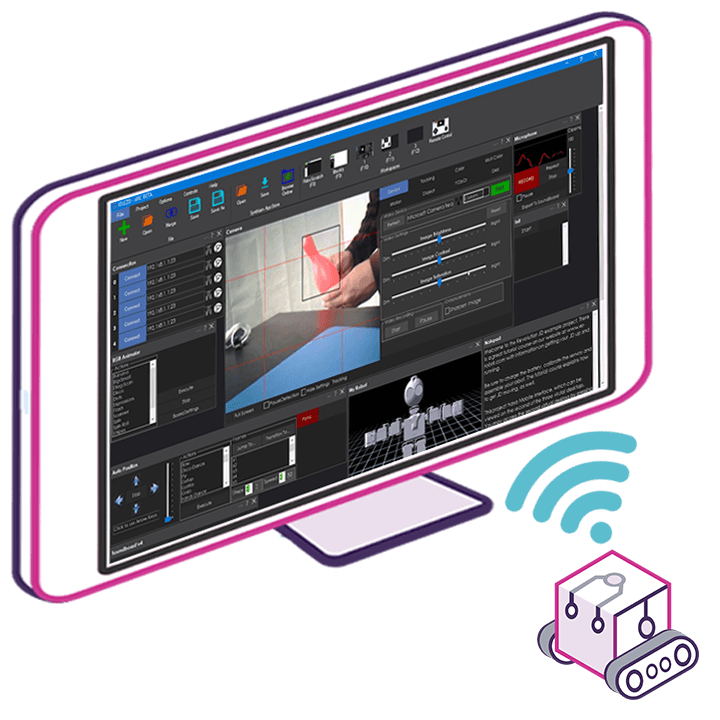 Upgrade to ARC Pro
ARC Pro is more than a tool; it's a creative playground for robot enthusiasts, where you can turn your wildest ideas into reality.