Hello,

I have read about the digital inputs and outputs and have some questions to clarify my understanding of them:

Am I correct in assuming that the digital I/O pins can be set as inputs and read as either 0V(logic 0) or +5V(logic 1) via EZ-Script. Also can they be set as outputs and the output level set to 0V (logic 0) or +5V (logic 1) via EZ-Script?

The Data Sheet for the EZ-Bv4 suggests that the high level for a TTL output is 3.3V and doesn't show what the low level is. I am assuming it would be 0V.
According to the data sheet a logic high (1) would be 3.3V and it doesn't really show what logic 0 is (should be 0V)? Seems output logic 1 level should be 5v?

What is the digital I/O power pin used for and what is its value. Is this used to power the servos only. I have a Lipo Battery powering my adventure robot so I am assuming the digital I/O power pin is at about 7.4 volts?

Thanks much for the clarifications on the I/O pins and how to set and read them via EZ-Script.....Rick B.

Why is the high level for outputting to a port only 3.3V and when inputing a high level is 5V? (5V=1, 0V=1)?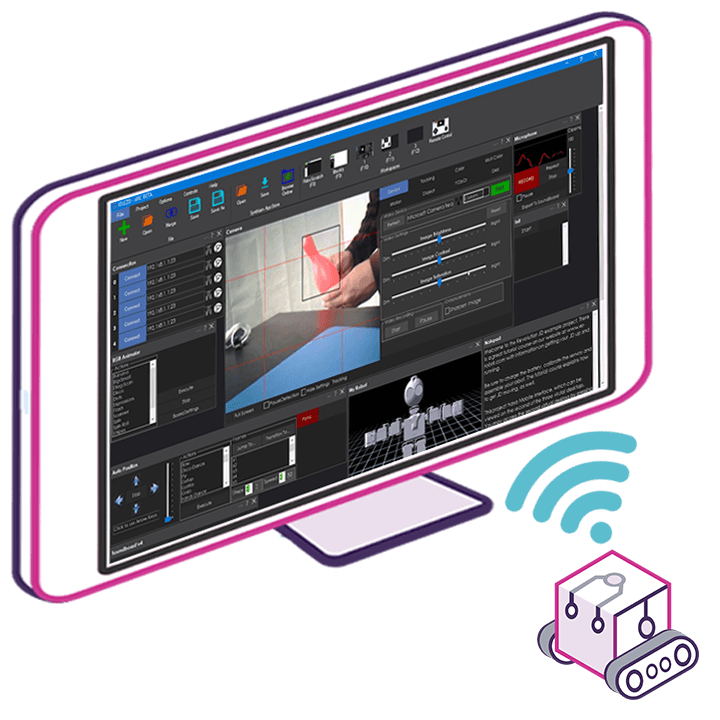 Upgrade to ARC Pro
Become a Synthiam ARC Pro subscriber to unleash the power of easy and powerful robot programming