I am back again with the same problem with the motor driver. First, I have been experimenting for the past 3 weeks! without sucess! I have watched the L289N tutorial at least 2 dozen times. With out sucess. I really need some assistance here!!!! I have a lot of time and money invested in my robots. I think it is a reasonable expectation to have them operate correctly!!

I have exactly the same problem with "Gizmo" and "Servo" (Servo is a Radio Shack Robie Sr.)

1) The robots will move forward and reverse as they should; but left and right are reversed!

2) I assume that the H-bridge control is read as; top arrow is forward; bottom arrow is reverse; right arrow is right; and left arrow is left. Have I assumed correctly?

3) The configuration I started out with is as follows:
IN1 to D18
IN2 to D17
IN3 to D16
In4 to D15
PWM to D19

Since then I have tried every configuration possible. ie; changing around all of the triggers, one at a time. I've tried reversing the motor output leads from side to side and reversing the motor leads at the screw terminals. Believe me when I say I have tried every configuration!!!!! I find it difficult to believe that I have gotten 3 of the motor drivers that are bad. What are the chances of that???????
Since I have the same problem on both of my bots leads me to believe that I am making the same error on both! So, I"m asking for some help here! I have 2 robots sitting here that I can't proceed with until I get this problem resolved. I would REALLY appreciate any help in resolving the problem. I'd be so very dissappointed if I had to just let my projects sit on a shelf unused. As I always do; I thank anyone in advance for any assistance.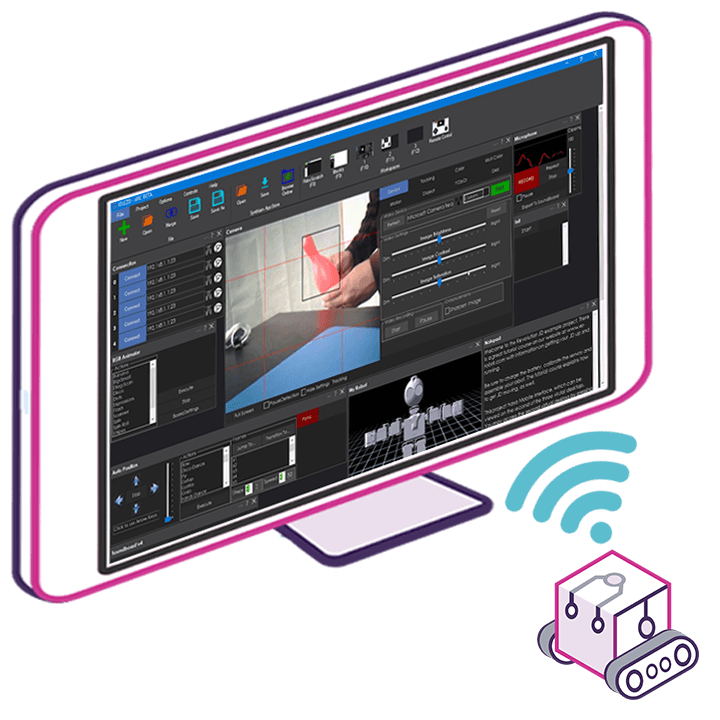 Upgrade to ARC Pro
Synthiam ARC Pro is a cool new tool that will help unleash your creativity with programming robots in just seconds!