Rich
United Kingdom




Asked — Edited
I couldn't see one in the EZ-Script section so here is the one I just wrote.

This will check all 5 connections, if any are not connected it will attempt to connect to all. Looping around to constantly check. I have not tested this to see how much resources the loop uses so all comments are appreciated.

To change from all 5 boards to just 1 board or a couple of boards is pretty straight forward, just edit the IF statement and the ControlCommand statement.


Code:

# Auto Connect/Reconnect Script
# Version: 1.0

:start
# Check if EZBs are connected
IF (IsConnected(0) = FALSE or IsConnected(1) = FALSE or IsConnected(2) = FALSE or IsConnected(3) = FALSE or IsConnected(4) = FALSE)
  # Visual output
  PRINT("Connection Error: Attempting Reconnection")
  # If any are not connected attempt to connect all
  ControlCommand("Connection", ConnectAll)
# End of if statement
ENDIF 
  # Return to the start
GOTO(start)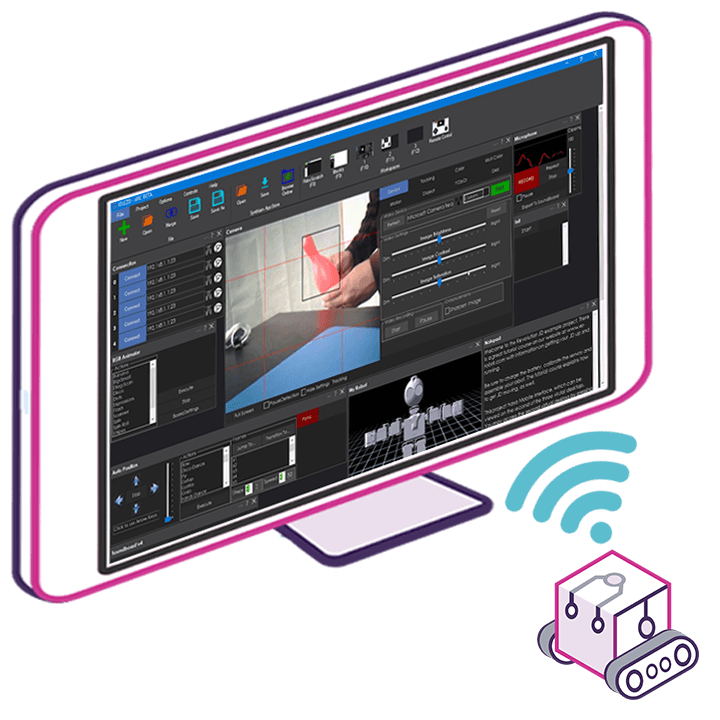 Upgrade to ARC Pro
Your robot can be more than a simple automated machine with the power of ARC Pro!