Sorry gang I know this has been talked about before and I've done all I can to research before asking but I'm stuck.
I've tried everything I know to get the wireless camera working (This is the one from the kit) I downloaded some drivers from the web, downloaded drivers from a post from Rich, tried repeatedly to change the registry id; all to no avail, i've uninstalled and reinstalled all usb device ports (Lists cam as usb composite device). I know the computer knows a usb device is plugged in but it only shows (USB com.dev.) when I look under usb inputs in device manager. No auto recognition etc. I have the camera plugged in via usb and powered on, there is definitely a full charge on the cam.
I'm using Windows 7 but it is installed on an older laptop (dell latitude E6500) that originally ran xp The only other computer is a mac. My wife is bringing home her newer laptop today but I can only use it briefly. The one thing I haven't done because I either misplaced it, wiped it or both is use the usb that came with the kit to load drivers. If there is a link on here somewhere or if someone can email me the original file from that usb I would appreciate it. One other thing that may help is if anyone knows the manufacturer of the camera, perhaps their site would have information but I don't know where ez robot got the camera.
Hoping to get back to programing this thing again soon but frame, wheels and camera have been putting everything else on the back burner of late
I appreciate the assistance and hope I'm not asking too much on these threads. Matt
Skip to comments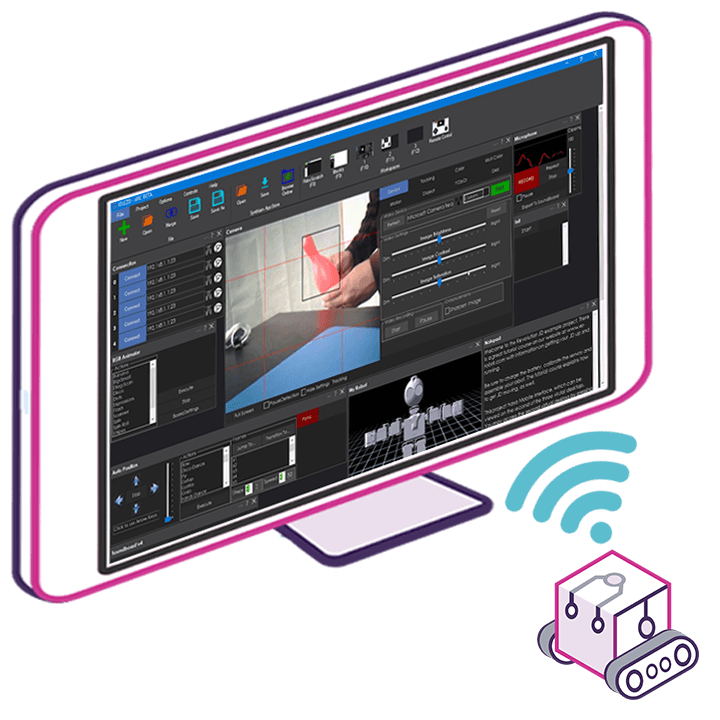 Upgrade to ARC Pro
Unleash your robot's full potential with the cutting-edge features and intuitive programming offered by Synthiam ARC Pro.