I have an electronics question that I hope someone can help me with. The B9 robot has two lights on the chest that flash back and forth. He also has twelve lights that flash independently a little farther down on his belly.

For his "Belly Lights" I bought twelve LEDs that each have a tiny voltage regulator and flasher built into a chip right in the wire. I guess that there is also some sort of diode as well. The wires are both black and they can be hooked up either polarity with anywhere from 5-19 volts. I just put them all in a parallel circuit, hooked them up to my 12 Volt battery and they worked perfectly.

For his "Chest Lights" I found a circuit on the internet to make them flash back and forth. It was designed for 9 Volts. I put it together and tried it with twelve volts. They just flickered. It was too much voltage. I added a 9 Volt regulator and some capacitors, and it worked perfectly.

Here is the problem. If I hook the chest light circuit up to my power source (a 12V battery charger at the moment, not a battery- I don't know if that makes a difference) it works great. As soon as I connect the Belly Light circuit to the charger The chest lights begin to flicker as if they are getting 12 Volts again. I am not sure if they are jumping up to 12 V or if they are flickering for some other reason, but it doesn't make any sense to me. They a two completely separate circuits. I cannot see how adding one to the charger would affect the other one. The charger puts out ten amps; it is not an amperage issue. They are mounted in a fiberglass torso. They share a common ground at the source, but there shouldn't be a ground loop going through the body of the robot. I am just confused.

I did also hook up his simulated neon. It is an array of LEDs that flash when hooked up to a sound input. The chest lights work when that is on, but they do seem to speed up when that is lit up briefly. Again, I am not sure why the chest light circuit is affected by other circuits being connected to the same power source. I haven't even started hooking up motors, etc.

I have included the schematics any feedback would be appreciated.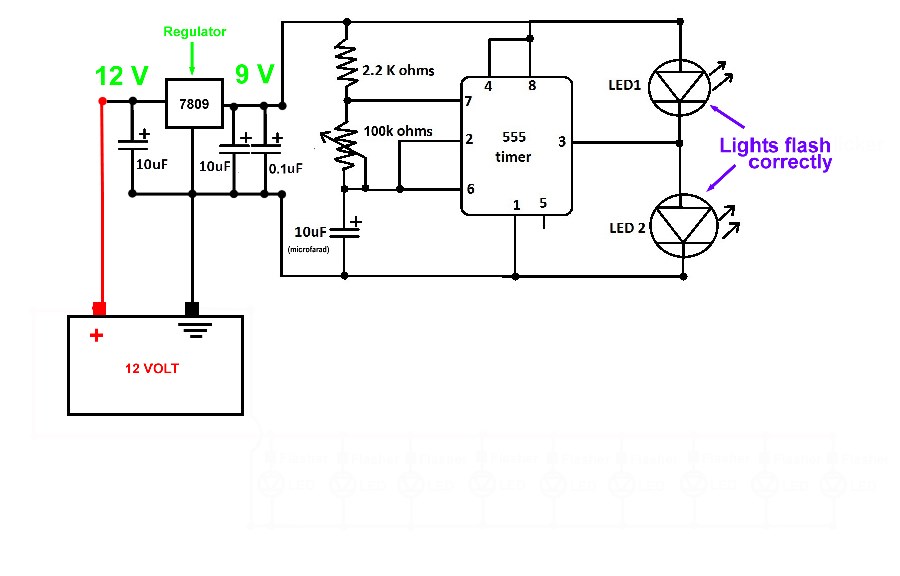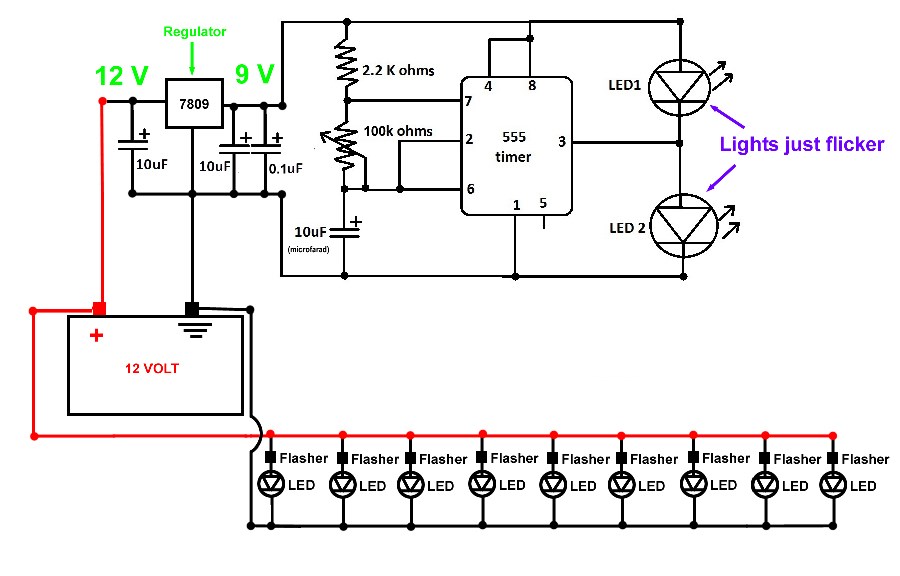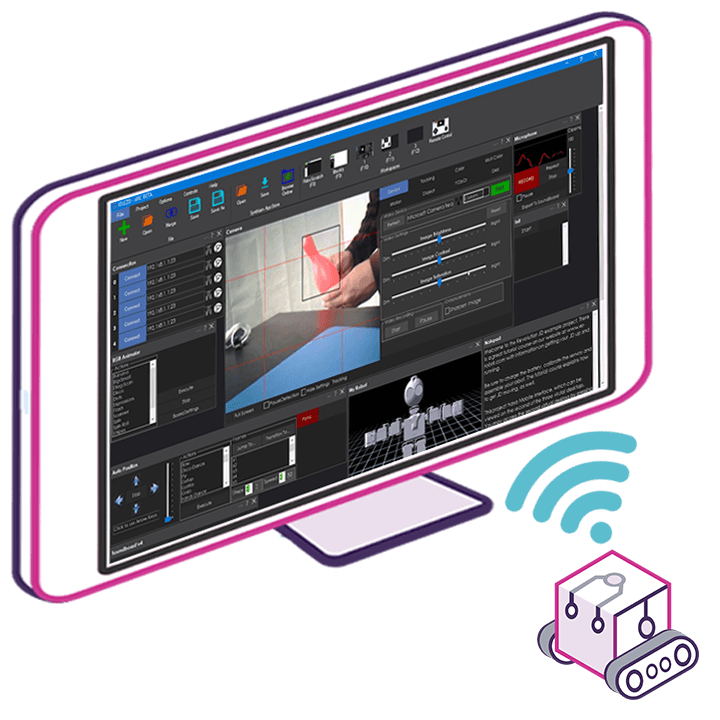 Upgrade to ARC Pro
Synthiam ARC Pro is a cool new tool that will help unleash your creativity with programming robots in just seconds!