Steve G
United Kingdom

Asked — Edited
Advice Need For Hasbro R2-D2 Hack
Hey guys. Hope everyone is cool.

I'm looking to start a new project and need a quick bit of advice and/or information from anyone who has hacked a Hasbro 2002 R2-D2 Interactive Astromech Droid (the voice activated one with beverage holder).

I managed to score one off eBay for my girlfriends granddaughter, got it for a good price and it's in full working order, but with it using 16 year old voice recognition hardware/software, voice commands are a bit hot and miss (mostly miss, lol). So I'm thinking about doing an EZ-B hack with her.

I haven't taken a screwdriver to it yet so it's still in one piece, so...

Q1: what I wanted to ask, was about the original drive motors which I would like to use. Has anyone who has hacked one or these R2's used the original drive motors, and if so how did you connect them to the EZ-B (what type of H-Bridge/motor controller did you use)?

Q2: I want to run the EZ-B and droid off a 7.4v LiPo so I also need to know what the voltage of the original motors are rated for as well in case a need a second battery with matching voltage.

Any help or advice anyone can offer would be a great help.

Thanks guys.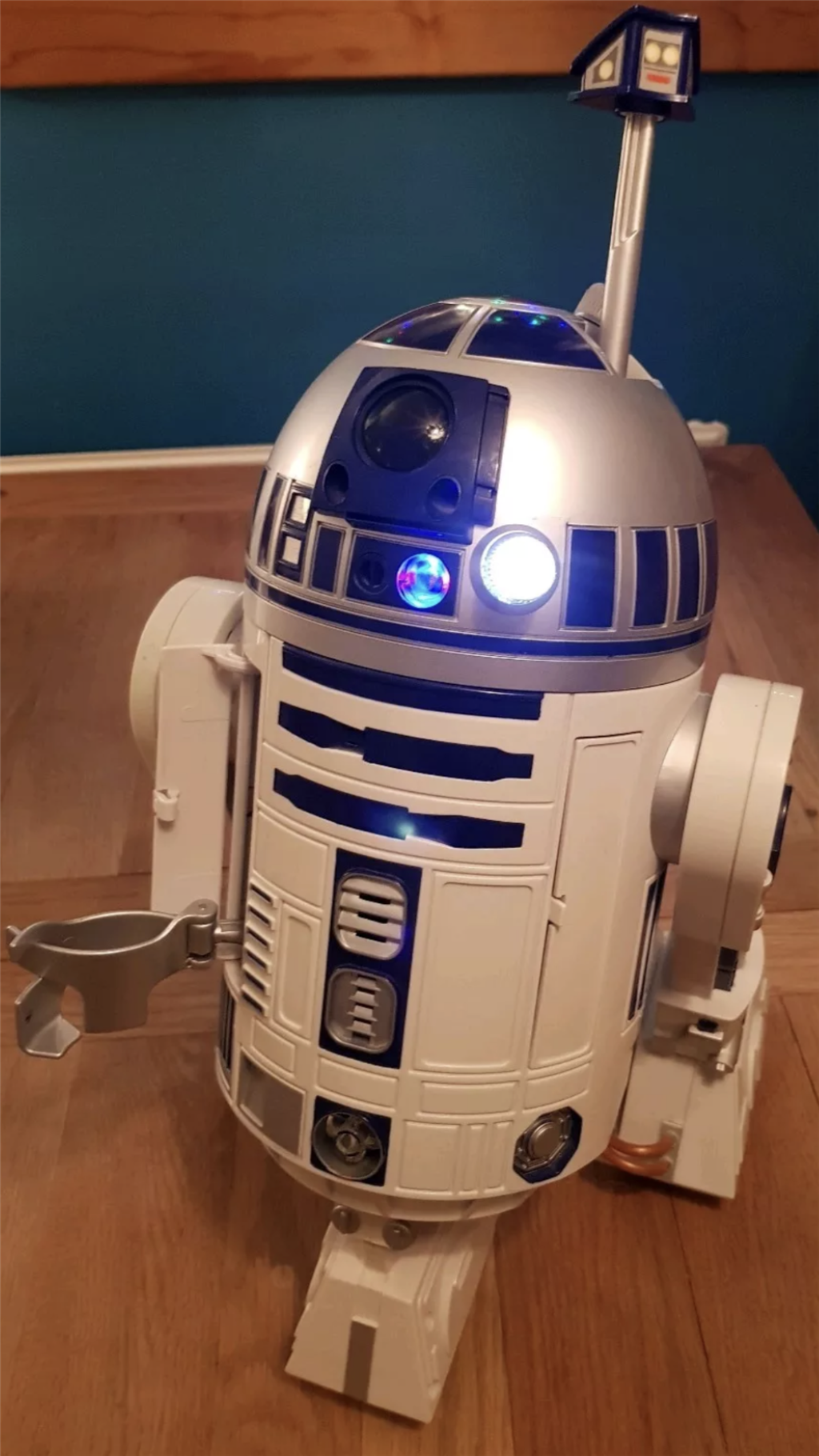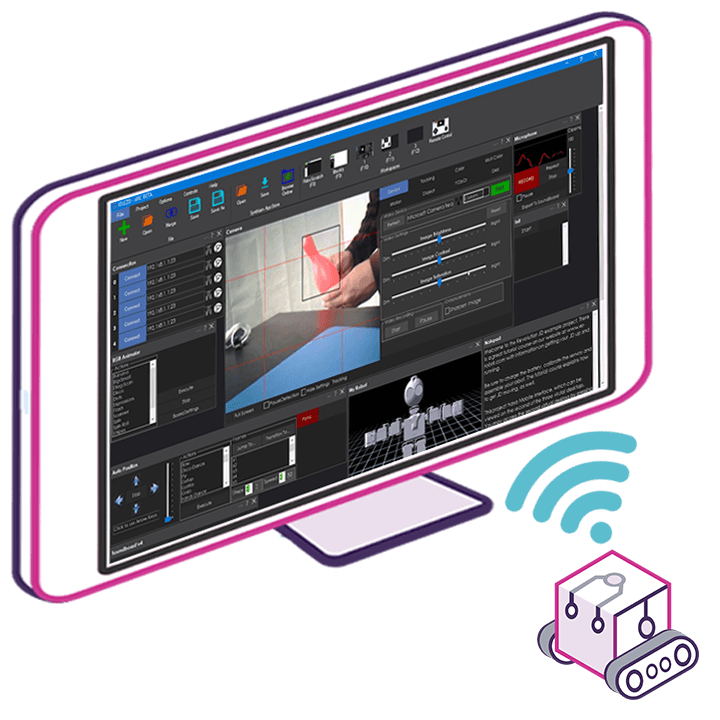 Upgrade to ARC Pro
Your robot can be more than a simple automated machine with the power of ARC Pro!