I just installed the latest version of ARC team that I got from this website. With that, the app crashed when I launched it. I have made sure that my Windows 11 pro got all the updates. I found the crash logs in Event Viewer like this:
============
Application: ARC.exe
Framework Version: v4.0.30319
Description: The process was terminated due to an unhandled exception.
Exception Info: System.IO.FileLoadException
at QxqqBSt5OjqAEy6gmEM.qyYbKutucd5egYlShn0.nFHXd4PZip()
----
Faulting application name: ARC.exe, version: 2021.10.3.0, time stamp: 0x61a3a88e
Faulting module name: KERNELBASE.dll, version: 10.0.19041.1415, time stamp: 0x2791d798
Exception code: 0xe0434352
Fault offset: 0x0012b522
Faulting process id: 0x2180
Faulting application start time: 0x01d80112f285d94d
Faulting application path: C:\Program Files (x86)\Synthiam Inc\ARC by Synthiam\ARC.exe
Faulting module path: C:\WINDOWS\System32\KERNELBASE.dll
Report Id: 8c978242-de7d-447c-90ee-34b793b90179
Faulting package full name:
Faulting package-relative application ID:
===========

This is my Windows computer spec:
=========
Device name DESKTOP-HIEDE9L
Processor Intel(R) Core(TM) i5-6300U CPU @ 2.40GHz 2.50 GHz
Installed RAM 8.00 GB (7.69 GB usable)
Device ID 90AA3F5C-7CFC-4FC9-8094-0ABE43F1D3C7
Product ID 00331-20020-00000-AA635
System type 64-bit operating system, x64-based processor
Pen and touch No pen or touch input is available for this display
========

How should I solve this problem?
---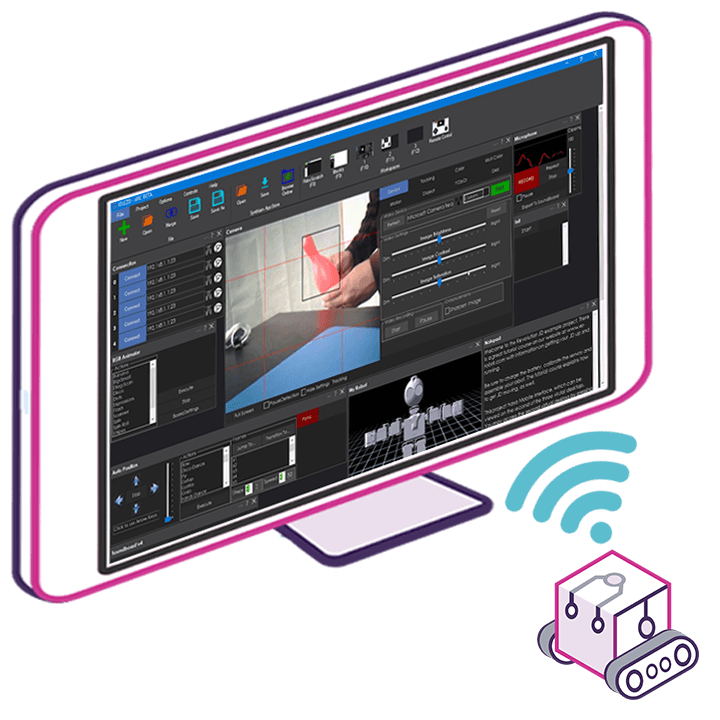 Upgrade to ARC Pro
Become a Synthiam ARC Pro subscriber to unleash the power of easy and powerful robot programming
Based on your post activity, we found some content that may be interesting to you. Explore these other tutorials and community conversations.