So, i'm seeing a few autonomous projects floating around and I've got some ideas masked as questions masked as ideas.

What my ultimate goal is, is to have a robot that roams around 24/7 with the following causes.
I'd like it to roam around for 10 minutes then stop or even sleep (but stop would do) for 20 min the roam again for 10. Unless a sensor is triggered or its given a direct command,

Here's where the twist and questions come, I'm assuming that if it goes into sleep then the sensors would also sleep. So just stopping is acceptable but I'd ideally like to conserve as much power as possible. Does anyone have any input on this?

My 2nd question is, is there a time function or property you could use in a loop do facilitate the conditions.
I'm hoping to get an ez-b kit within a weeks time so I'm not super familiar with ezbuilders syntax yet but here's what I'm seeing in my head.

I imaging I can write a general roam and stop/sleep functions that I can pass a time to (either with a get time or milliseconds I don't really care how I have to do it) and just have to write little loops like this:

LOOP
roam for 10 min
10 min expires
goto stop/sleep loop
END LOOP

LOOP sleep/stop for 20 minutes unless tripped by sensor
roam for 30 seconds then
continue to sleep for rest of 20 min cycle or sleep for 10 min (just depends on what my options are)
20 min expires
goto roam for 10 loop
END LOOP


That's about as simple as I can make it. I'm aware the code itself will be much more in depth this is just an overview.
Next Question, if ARC doesn't have a way to do this, could I use c#'s time functions and write my code in c# instead of ezb's language?

I'm hoping to get an ezb within a weeks time. 2 tops and I want to be as prepared as possible to get my first project up and running asap so I can start thinking of more elaborate or specific useful function for my 2nd project,

Thanks in advance.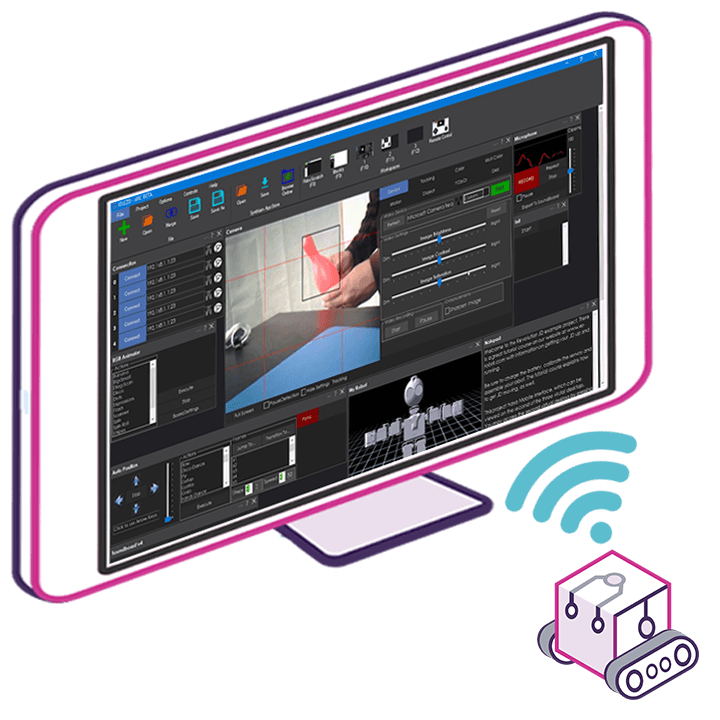 Upgrade to ARC Pro
Get access to the latest features and updates with ARC Early Access edition. You'll have everything that's needed to unleash your robot's potential!