Hi all!
i've been a bit busy with practicing my pcb design skills, and designed a 7,5A servo PSU.

specs:
7,5A max out
8-18VDC in power in (ideal for a car batery
9-15V recommended)
power supply out: 5,05V (@8V in)
power supply out: 5,21V (@12Vin)
power supply out: 5,24V (@15Vin)

pcb dimensions: 2 inch x 1 inch

needed parts list:
1x 5k6 resistor
1x 33k resistor
1x 22k resistor
1x 1k resistor
1x 100nf cap
2x tip47 transistors (or other NPN transistors)
1x 2sc5200 transistor (or any other NPN one with a high current capability~)
1x 6,2V zener diode
a way to make your pcb (be it etched, on a expirimental pcb or another way)
a heatsink (standard 60w cpu heatsink should work if it has a solid aluminium base large enough to fit all 3 transistors)
and of course your servos!


optional parts:
screw terminals for on your pcb.

approx costs of the parts (excl pcb and servos): around $10

i hope this is usefull for the community to make powerfull power supplies
here is the schematic: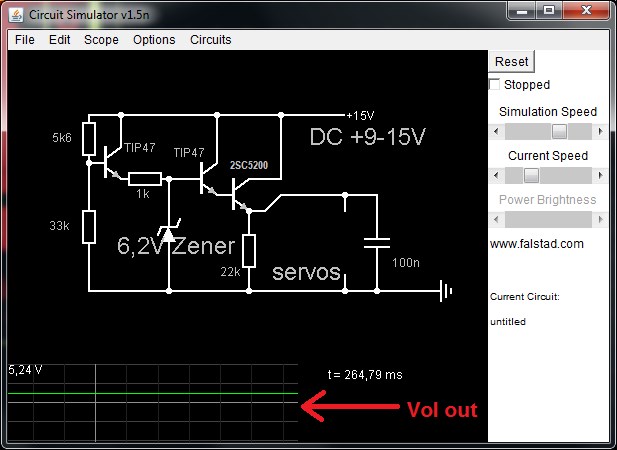 and how to wire it up: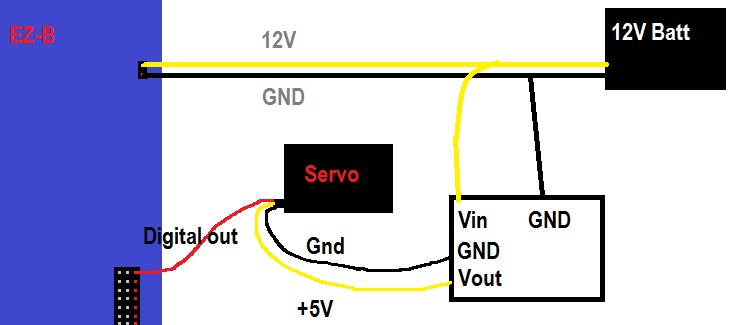 the pcb with it's components: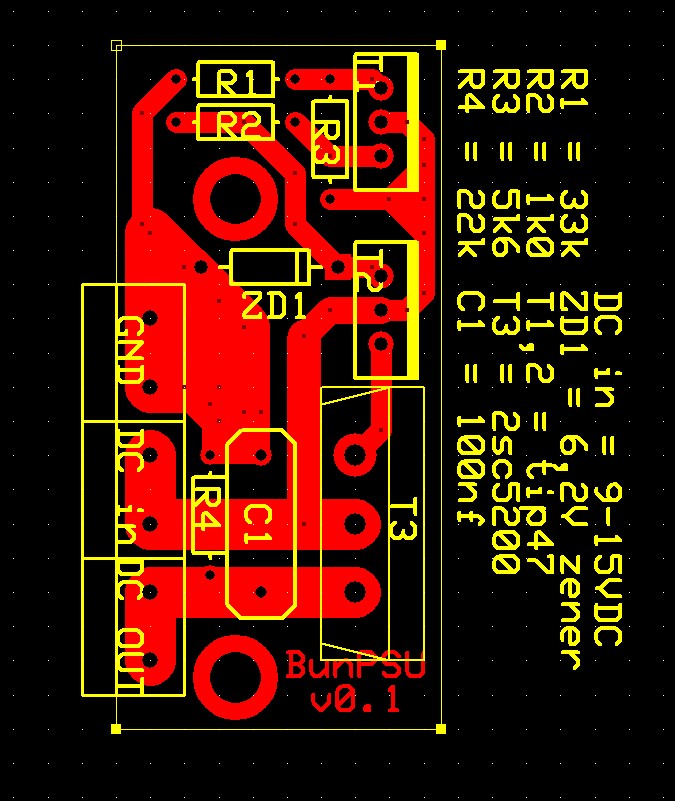 and finally, the pcb itself (non-mirrored!) on a non-scale: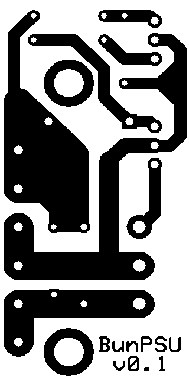 important!: i am not responsible for design errors or anything, i just want others to know how they need to make this sort of stuff!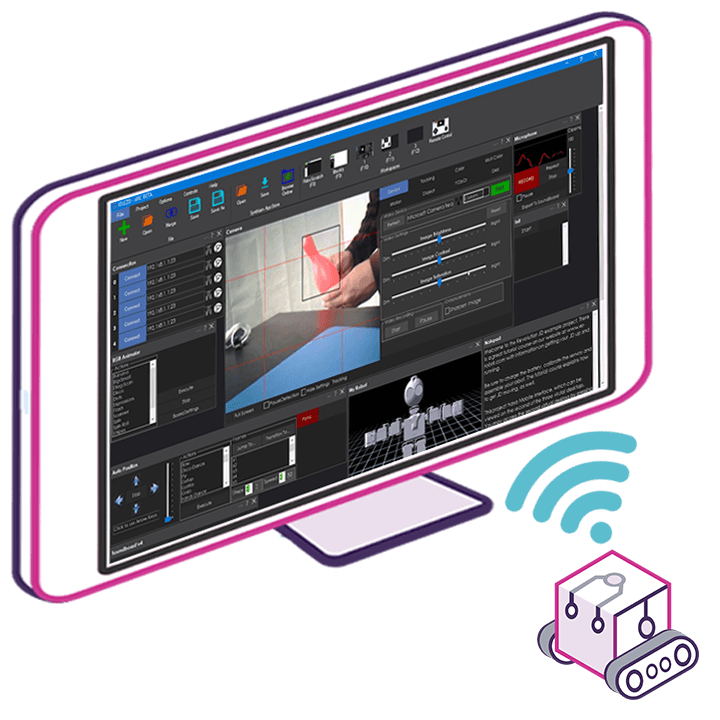 Upgrade to ARC Pro
Your robot can be more than a simple automated machine with the power of ARC Pro!