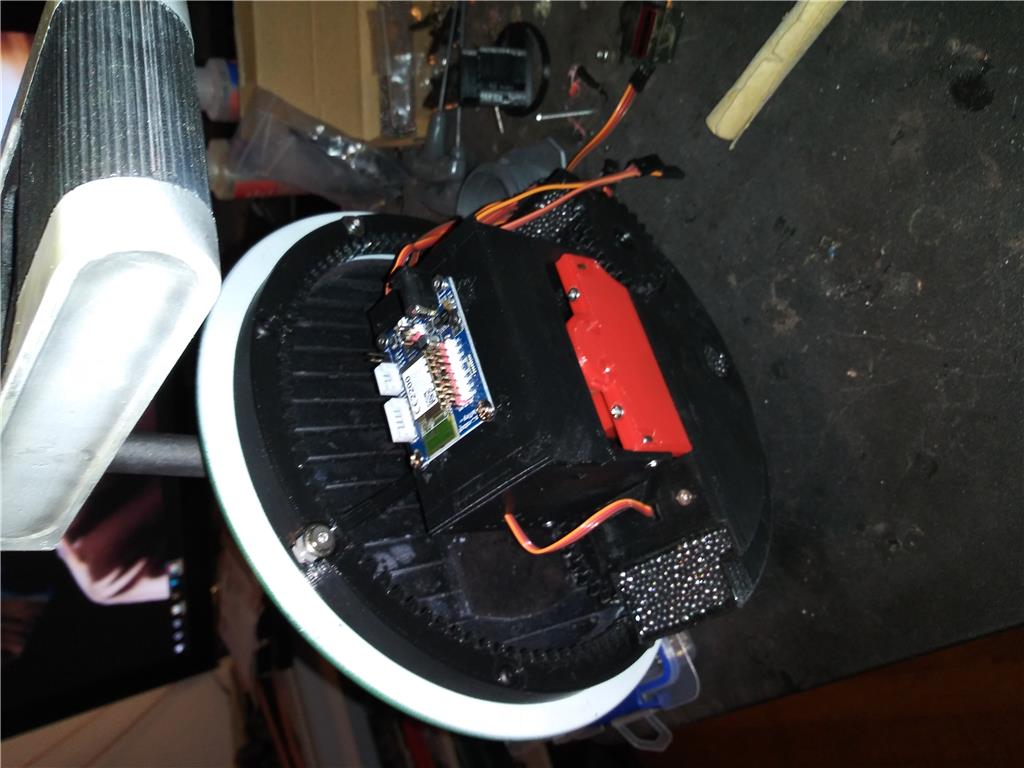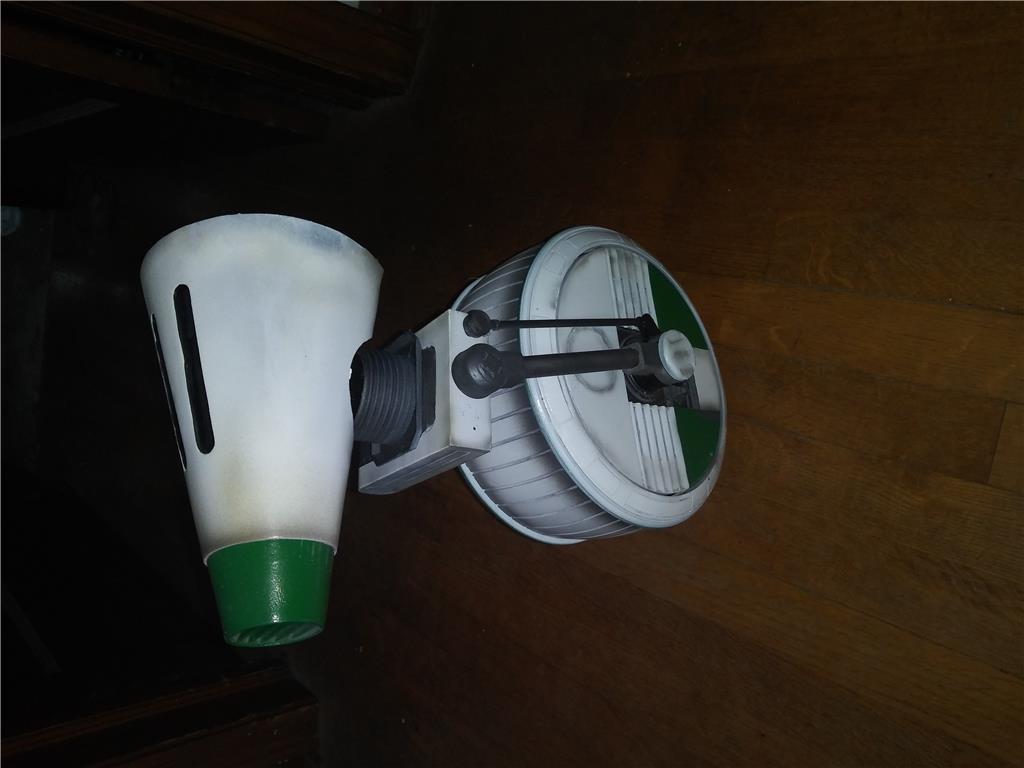 I built a D-O droid and has a Iotiny to run 6 servos and a speaker, once the sounds are known.

It has a very thin head support that barely fits two servo cables to run the mini neck servos, so there is no room to run any more wires.  Because of the thin support the head had to be light weight.

I would like to add a camera to the nose to give it sight and still keep the weight down.

Can i add a second Iotiny and run it as the second board and still get the camera feed from it?

I would need a smaller size and weight battery, what is the minimum battery requirements needed for the Iotiny only running a camera?
---