Raas Tweek Test Platform , Robotics As A Service
Hello all! I hope your having a great day. I have not documented any builds lately so am starting a thread for this one. This machine is intended to be a test platform for various components. One of the significant challenges this community and the manufacturing industry in general is supply chain drought. Parts are either hard to come by or suppliers will not find your needs a priority without a commitment to a large order.
I have a standing goal to create a RAAS program. Robots As A Service. Let's face it. A good machine that performs a task well is going to be expensive. In this economic climate a company, municipality, or individual is hard pressed to commit to any technology right away. Purpose built machines that perform automated tasks simply need to prove themselves practically and demonstrate a financial advantage.

Machines like automatic robot lawn mowers are just gaining a foothold into markets. The models that are available even in the two to three thousand US dollar range may work on small scale for a customer, but the build quality is cheap and parts are toyish. This build focuses on quick assembly of machine chassis using extruded aluminum, T nuts and plate fasteners. In order to make sure that I can reliably reproduce a machine, the parts need to be readily available as I am not prepared to invest in large orders of any unproven parts in my applications.

When building this test chassis I will share some tips and strategies that allow one platform to use a variety of parts. As we go along, if a particular part does not meet the project need, I may make several changes to accommodate an alternate part for retesting.

Though aluminum extrusions make for quick builds, I do not feel they convey a polished product. Industrial settings are fine, but not customer facing equipment. So keep in mind boxy or naked frames are completely utilitarian and not the end product. I just need to find economical parts that are common enough that I will not need to wait weeks for shipping and also perform well.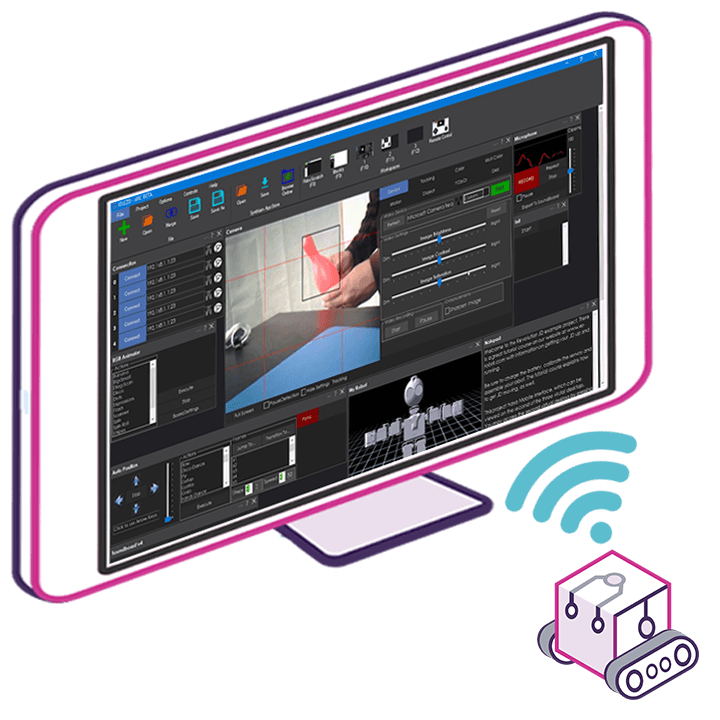 Upgrade to ARC Pro
ARC Early Access will give you immediate updates and new features needed to unleash your robot's potential!