I had the following hexapod. It had a dead controller.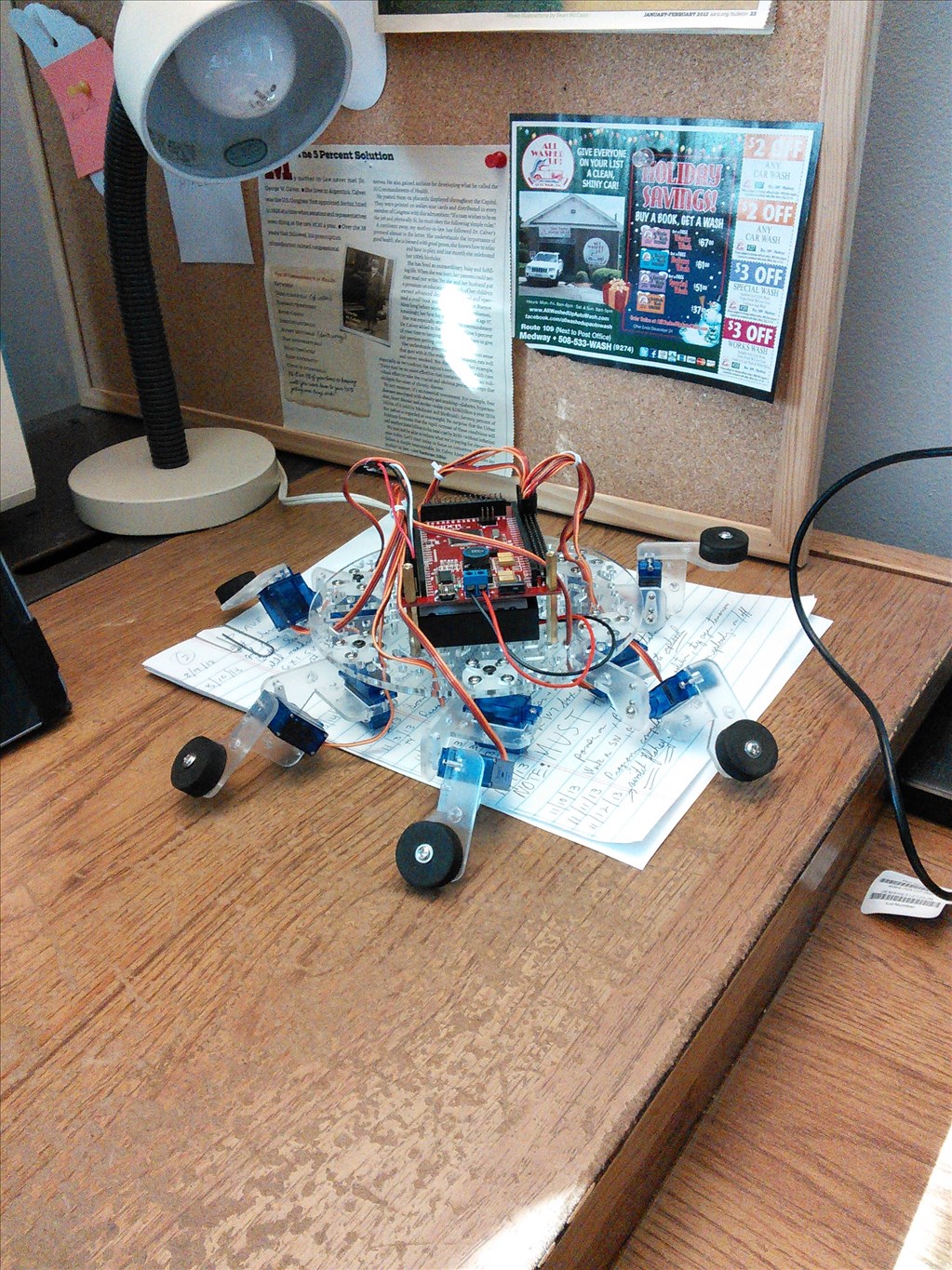 After v3 upgrade. Also found a bad mini servo to and replaced.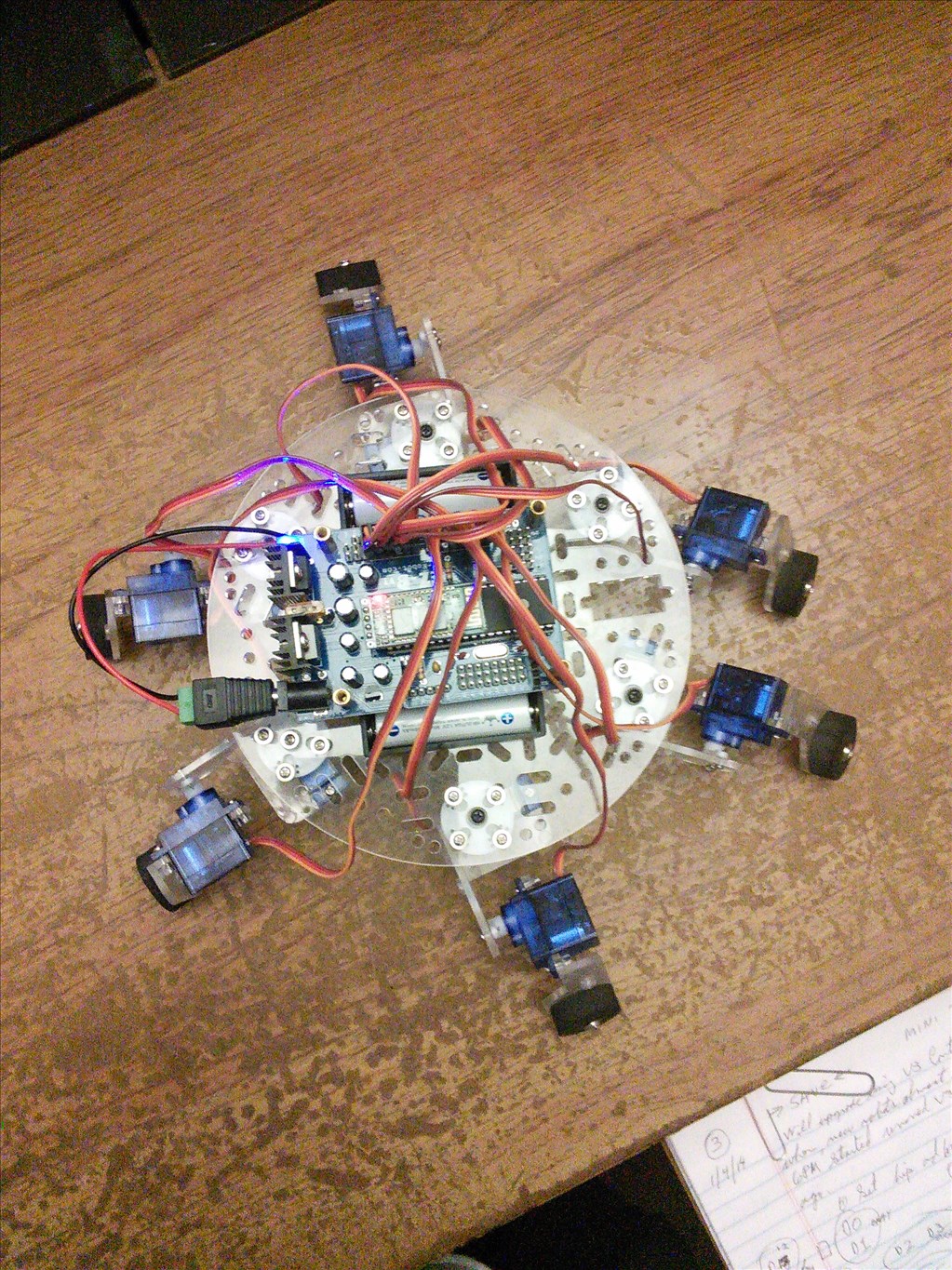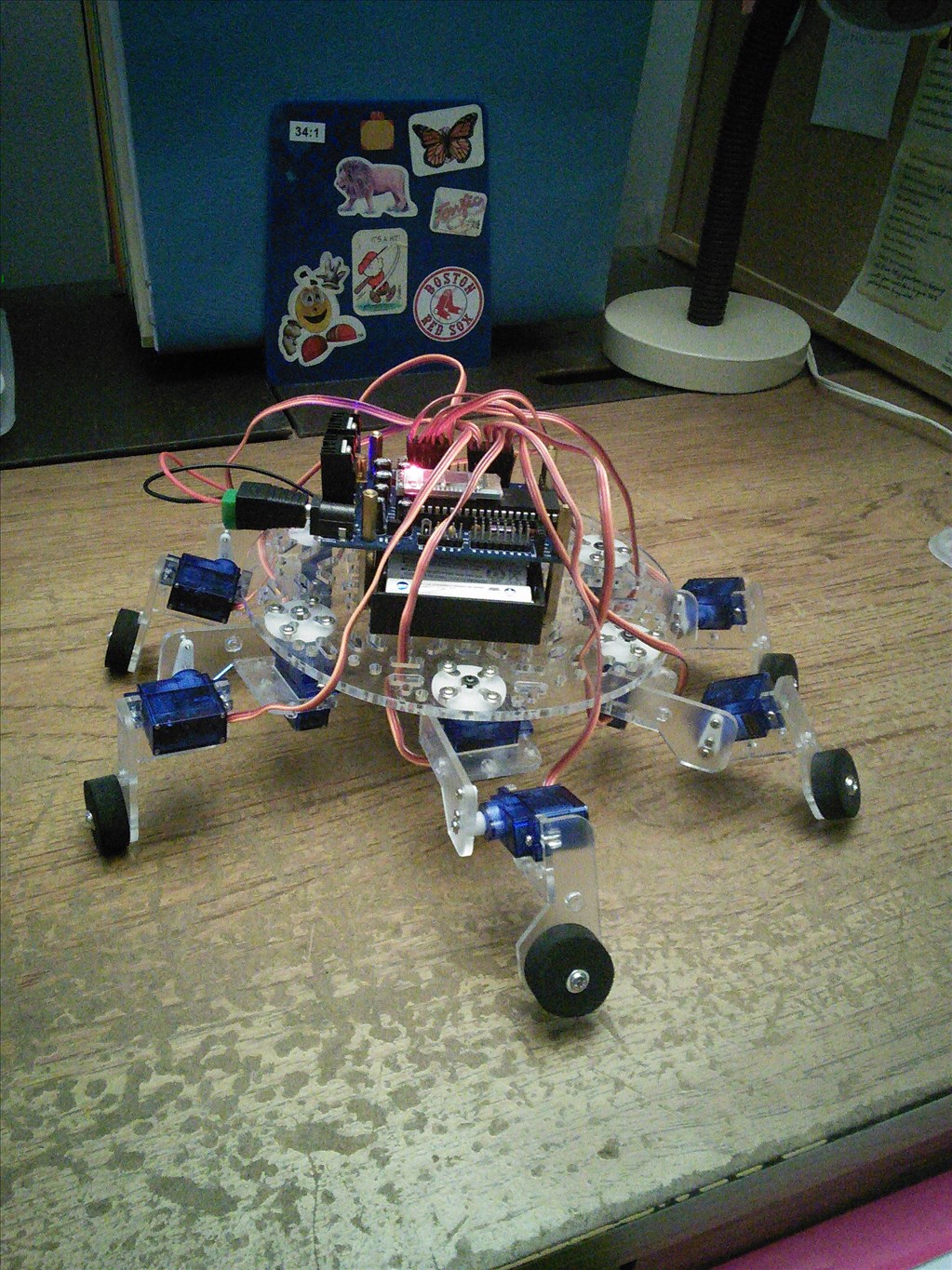 learning actions and frames while, I wait for six to ship.
:) :) :) :)
j
update: robot chassis is 12 servo hexapod by dagu rs024, poor man's hexapod.