Skip to comments
To set the project up, the following hardware is needed:
1x
https://www.adafruit.com/product/3800
2 x
https://www.adafruit.com/product/938
For the sound effects a piezo buzzer is nedded (optional)...
1x
https://www.adafruit.com/product/1740
The code and instructions on how to flash the firmware of the Itsy Bitsy M4 are available on Github...
https://github.com/SwannSchilling/ItsyBitsy_M4_Oled_Eyes
To use the eyes in ARC, simply check the Device Manager in Windows, to find the port...
And send then number of the animation to be played via serial!
Create a script to eg play animation number one, with a connected device on COM11
Code:
port = 'COM11'
baud = 115200
COM.Close(port);
COM.Open(port, baud);
str = ('1\r\n')
COM.WriteString(port, str);
COM.Close(port);
Hit play and voila, the animation will be played...
You can make your own sprite sheets and create your own animations!
I am using the following website for creating spritesheets...
https://codeshack.io/images-sprite-sheet-generator/
Have fun!!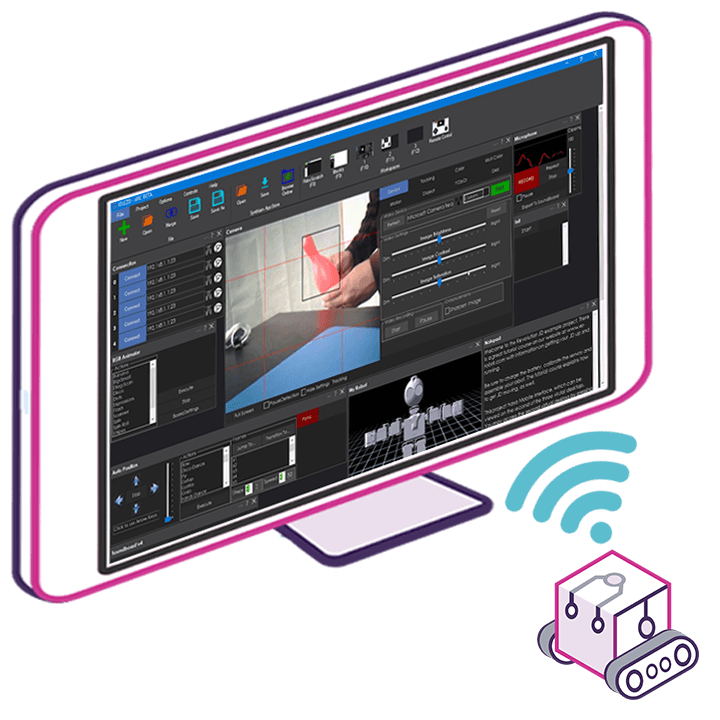 Upgrade to ARC Pro
Unleash your creativity with the power of easy robot programming using Synthiam ARC Pro