I am doing a Pandorabot and a camera for a rover robot that i want to have video and AI. Eventually, I want to be able to video inside my house when away and keep the puppies in check. So the pandorabot and speech recognition worked fine but my camera didn't work. I then i realized that the ez robot program running on the Tosh L75 laptop was not connected to the ez robot, oh. So:
I connect to the ez wifi from laptop so it can communicate with camera and this works out fine. But now the Pandora bot loses it's connection and this is because laptop with EZ application running, no longer is connected to Internet. My next step is to go into client mode I guess so the ez will now be like the laptop and have access to internet (and laptop right). I want the Pandora bot and my speech recognition rss thread back
Using tutorial I then go into the connection box and AP mode is not what I want so I go to client mode and sucessfully connect to my wifi . Now my laptop and the ez app running on it, are now restored (pandora and rss is back) but I now lose the camera because app is no longer seeing or communicating with the ez robot controller. My located IP is the defalt 192.168.1.1 when I run the scan but this is also the router, do I need to change? Help!
Skip to comments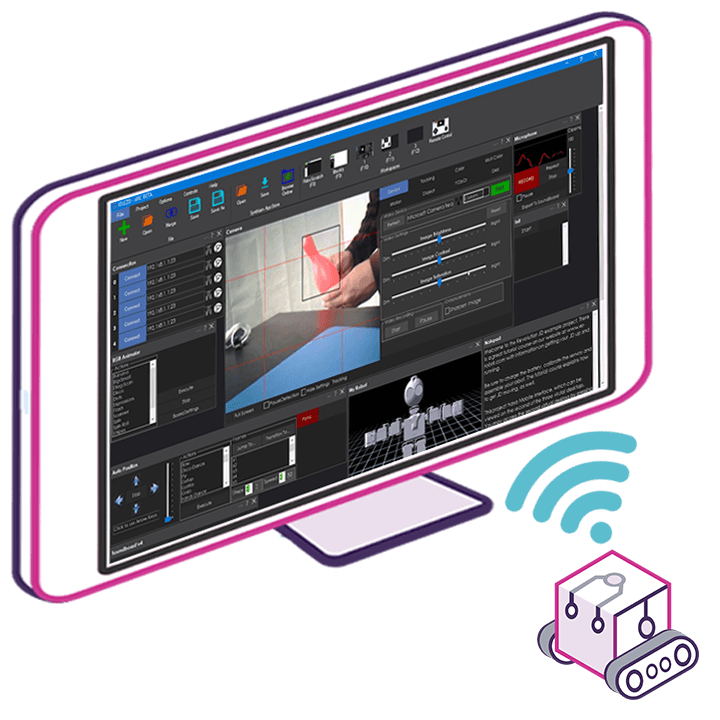 Upgrade to ARC Pro
Subscribe to ARC Pro, and your robot will become a canvas for your imagination, limited only by your creativity.