DJ,
I have a newer Foscam F19831p Wifi IP Camera and am trying to control the PTZ functions using HTTPGet Command. I type in the following and looking in the debug screen it appears to be connecting as there are no errors but the camera does not move:
HTTPGet("http://192.168.x.x:Port/cgi-bin/CGIProxy.fcgi?cmd=ptzMoveRight&user=username&pwd=password")
I also tried the following and I got server connection errors in debug:
HTTPGet("http://192.168.x.x:Port/decoder_control.cgi?command=6&user=username&pwd=password")
Command=6 is the command to move the camera right.
My camera is a newer model so the first sequence appears to connect to the server but no actions. Also just for grins I changed both the password and username in the first script and it still seemed to connect. The only reason I say that it connected is because there were no errors in the debug screen.
Any help would be much appreciated. Never have been able to get the camera video to show in the camera control after putting URL in video device box for control?
If you can view the Foscam Camera in ARC PC can you also view the foscam video in the Mobile App or can you just view the video from the ez-robot camera in the Mobile App?
Any help with this issue would be much appreciated and I have read all the threads regarding Foscam IP Cameras although I have seen nothing on my particular model as it is a newer version. I bought it about 2 years ago. I have found different foscam command documents and the first script above that appears to connect was from the lattest version as far as I can tell. Thanks Again ! Rick B.
Skip to comments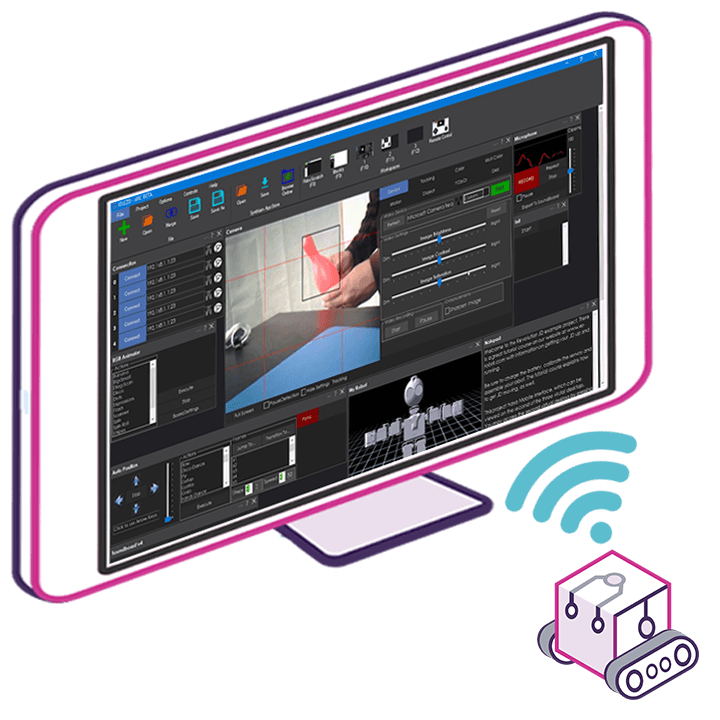 Upgrade to ARC Pro
Elevate your robot's capabilities to the next level with Synthiam ARC Pro, unlocking a world of possibilities in robot programming.