There is an issue when sending ASCII code through the UART ports. For some reason the ASCII code is getting lost in the translation. It is hit or miss, some codes make it through fine and some don't get sent at all. Error saying that the expression is not in quotes. If the code is sent the received transmission shows a question mark. I have included an example with the ASCII code 255, it gets sent but RX is a ? and not the y with two dots above it.
If you can correct this issue with the scripting you would have me sold on the EZ B.
Great platform and fun to use.
Thanks DJ
Start 1: UARTInit(0,1,1000000)
7: $handshake=GetAsByte(255) # ASCII code 255
8: UARTWrite(0,1,$handshake) # not all codes will be TX
10: Print($handshake)
> ÿ # symbol that code represents
14: Sleep(1000)
16: $x = UartAvailable(0, 1)
18: print("Bytes in buffer: " + $x)
> Bytes in buffer: 1
20: $TX_DATA = UARTRead(0, 1, $x)
22: print("Received: " + $TX_DATA)
> Received: ? # RX Issue or TX issue
25: Print ("done") > done
Skip to comments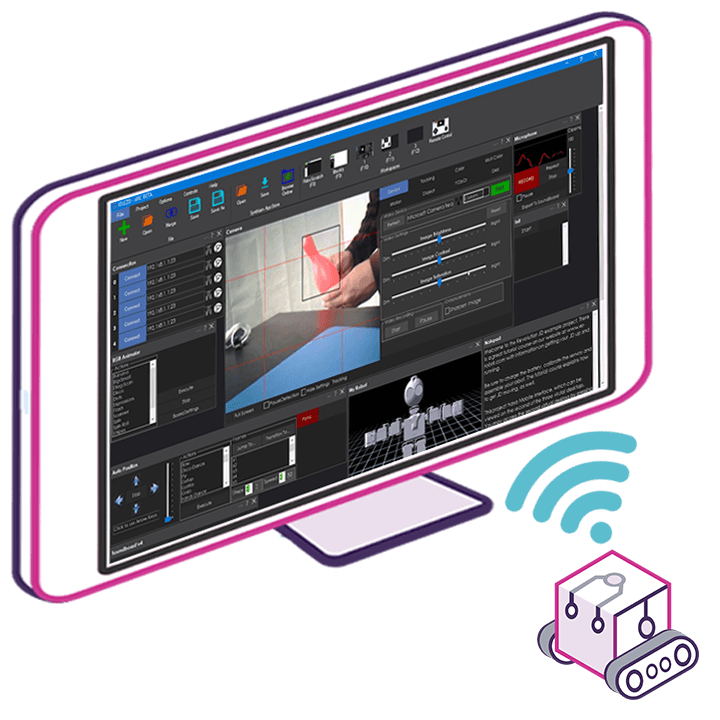 Upgrade to ARC Pro
Experience the transformation – subscribe to Synthiam ARC Pro and watch your robot evolve into a marvel of innovation and intelligence.