Coming Soon: Firmware v13 (Codename: OMG)
Whoa! What's this? Firmware v13 for the EZ-B Robot Controller is in testing phase!... Isn't that supposed to be an unlucky number? Well, unlucky for ME because I haven't slept in a week
... So let's see what is new in the coming-soon Firmware v13...
For those who haven't seen the progress over the past week, I have many new features. Including:
70 servo Positions (double resolution!)
50 servo Speeds
I2C Read for interactive console (Great for debugging and learning about your i2c device)
support for 5 EZ-B's at once! (That's 100 Servos!)
an interactive console to the script engine.
more object avoidance.
smarter self navigating.
Script labelling, goto's and conditions.
Faster and more reliable Ping Sensor support (with false positive algorythms)
Improved timing on uart output
Return() allows returning from a goto label
Invert servo direction option in Radar Controls
HTTP Web Server now works with Firefox, Safari, Apple iPhone and Android
Have you been wondering what I've been up to? Oh, there's more...
Stay tuned
Release date will be in the AM of October 31st 2011. Of course, soon as I actually wake up
Skip to comments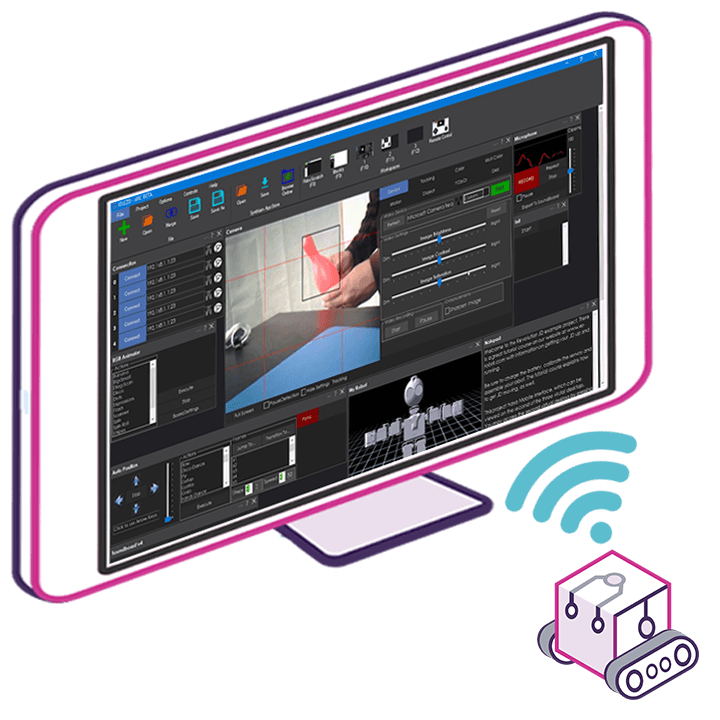 Upgrade to ARC Pro
Unlock the true power of automation and robotics by becoming a proud subscriber of Synthiam ARC Pro.