CochranRobotics
USA




Asked — Edited
If I use a say command in a script, the speech recognition control stops recognizing anything. Once the say command completes, the speech recognition control starts picking up recognizing what is said again. I don't think that this used to work this way but maybe it did. I used to pause the speech recognition when using the say command when needed, but it looks like this is now a built in "feature". Unfortunately it causes someone not to be able to cancel the speech that is being said by the say command through SpeakStop( ) without using a keyboard or mouse or some other input or sensor. You can't say "Cancel" for example while a long say statement is running.

DJ, am I missing something or is this intended?

Here is an example...

Script named something like "SayAIResponse"

Code:

say( "This is a long sentence that goes on and on.  It might be the news or weather or an RSS feed of some sort.  While I am saying this, the speech recognition control will not pickup anything that I say.  This is a bit confusing as the speech recognition control is a dictionary based speech recognition system that only understands certain phrases defined by the user.")



While this is running try to say something that the speech recognition control would normally pickup like maybe the word "Cancel" which would stop the script that is saying the text above with the below script.


Code:

SpeakStop( )



Basically, I am looking for a way to use the SpeakStop() command from the speech recognition control (obviously through spoken words) while something is being said by the say command.

Thanks
David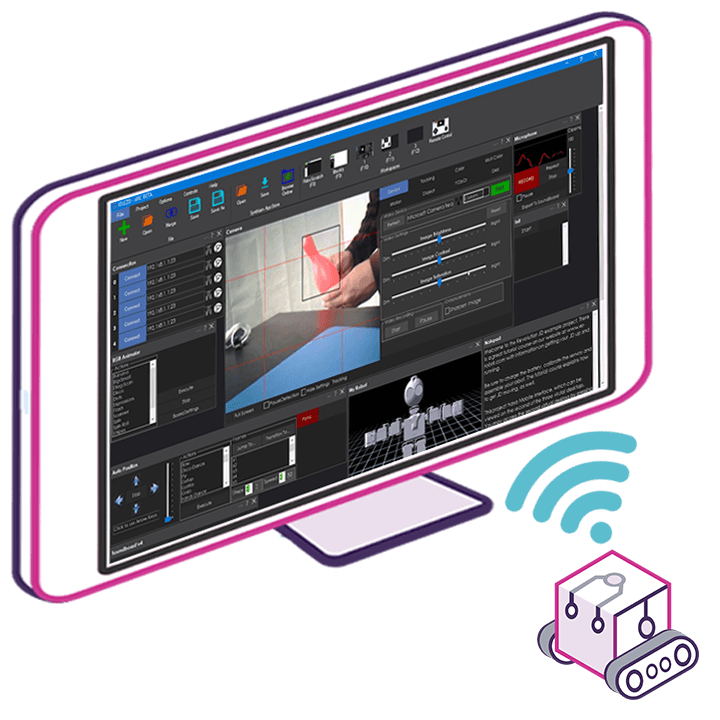 Upgrade to ARC Pro
Get access to the latest features and updates with ARC Early Access edition. You'll have everything that's needed to unleash your robot's potential!