I know we discussed this before in this thread: https://synthiam.com/Community/Questions/2264
Forgive me if it's not proper to start a new thread on the same issue but I left that thread thinking everything was OK. Well, I've had time now to test this. I've found that there is still a problem with the Speech Recognition Disable, Enable in the Voice Recognition Panel. However I think I see what's going on:
At the start up of the ARC program this feature works great. When I disable the Voice recognition with a phrase I have listed in the Voice Recognition Panel it stays disabled till I re-enable it with a phrase (just like it should). However if I first use a different voice command I've listed in the panel "and" I've set a timed parameter (like this: MP3TriggerPlayTrack( d0, 38400, 3, 16000), it will screw things up. It seems like the last timed parameter that was set (ie: 16000 in the last example) stays in memory . Then if I ever want to disable the Speech Recognition using the phrase method in the Speech Recognition panel it will only stay disabled for the amount of time that was set by the last timed parameter used.
Hope this makes sence and makes it easier to find and correct,
Thanks, Dave Schulpius
Skip to comments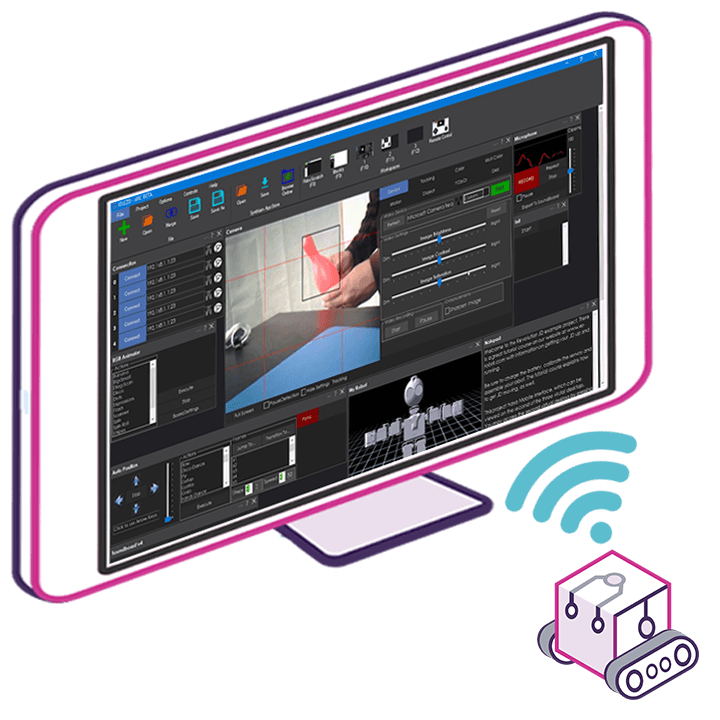 Upgrade to ARC Pro
ARC Pro will give you immediate updates and new features needed to unleash your robot's potential!