I am using the ez_b SDK with matlab, and trying several methods. Here are a couple questions based on my attempts:

Q1) I used the the windows SDK gacutil to load the ez_b.dll into the .net Global Assembly Cache (GAC), which it did. But when I tried to load the ez_b assembly I got this message:

"Could not load file or assembly 'EZ_B, Version=2012.4.15.0, Culture=neutral, PublicKeyToken=839146fd54f35ea1' or one of its dependencies. The system cannot find the file specified.
Source: mscorlib"

I am thinking it may be a dependency, as it shows the Ez_B version and info. I see two other DLL files in your SDK where the Ez_B dll is, could those be dependencies? Is the ez_b.dll fully standalone? Any ideas? Maybe I just need to move the dll file....

Q2) I am thinking I could do this a second way, and load the shared ez_b.dll library. To do that I would need the header .h file.
Is that available?

Q3) If I want to run EZ_B as a Component Object Model (COM) server or ActiveX, I need to know the programmatic identifier. For example, when I want to start a COM server for Excel, I type this:
e = actxserver ('Excel.Application').
Does EZ_B have a programmatic ID for COM? (I tried ez_b.application...)

If I can't get these to work, then I will do serial over the Bluetooth com port, but getting the interface to work would be nice.

Note: I am working with "jschreven" on this project, who has posted elsewhere in this forum related to this ("Is The Ez-b Windows Aware?").

Thanks in advance for pointers.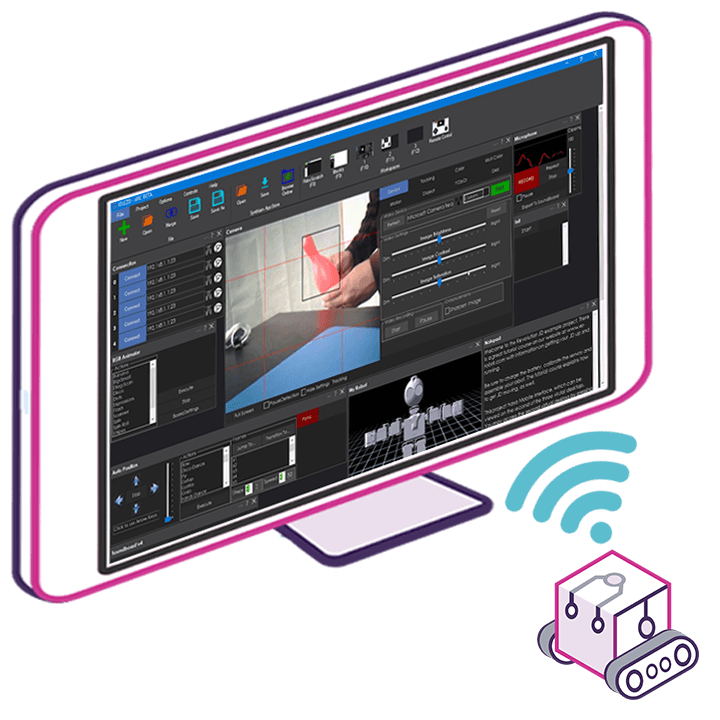 Upgrade to ARC Pro
Synthiam ARC Pro is a cool new tool that will help unleash your creativity with programming robots in just seconds!