I understand that not calibrating servos properly could cause serious damage and so an electronics engineer and RC specialist was called in to set mine up from the start.

Day one was amazing! Day two however..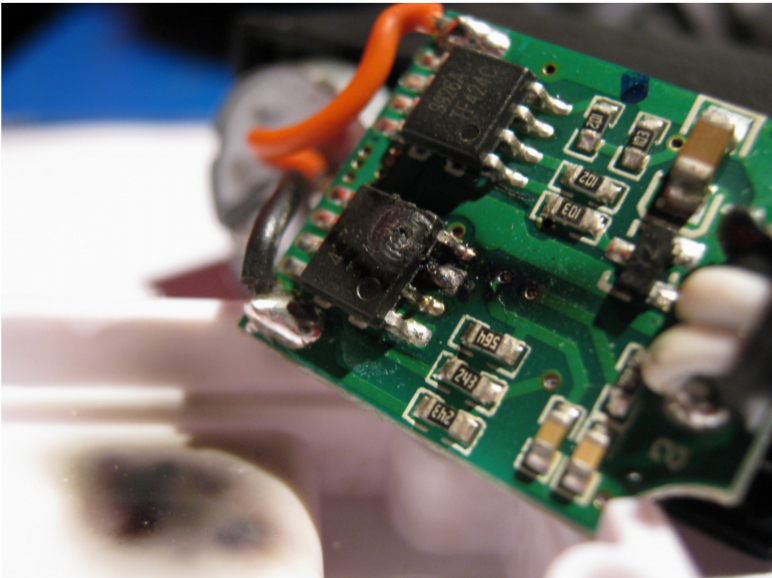 Just one of the chips blew in this servo.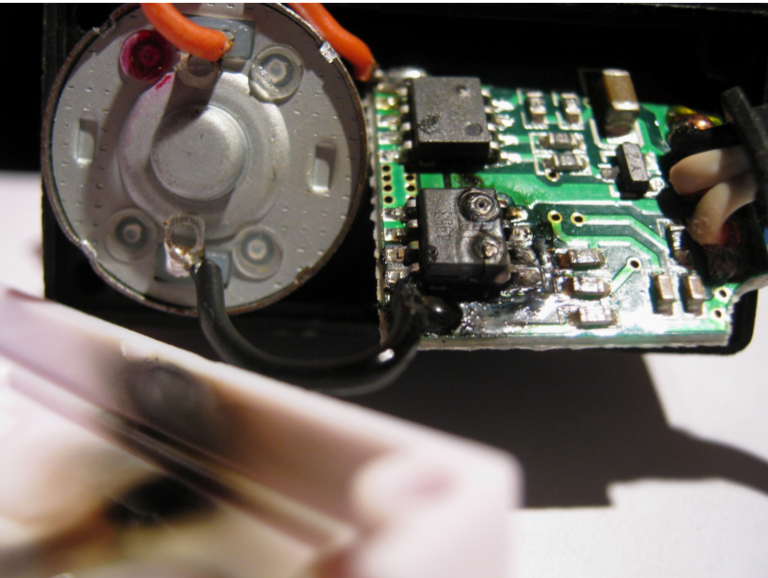 Both chips show damage here in this servo. One chip has blown in two places, the other is showing a tell-tale bubble.

Two seperate servos smokin' within 24 hrs. And before anyone has a fit and tells me that I no longer have a right to claim warranty now that my technician has simply removed a cover to take a look, read this: I DON'T CARE.

Perhaps ezrobot are not aware of what chinese manufacturers get up to, but an unbranded mosfet 9926a chip is typical of them. An original Fairchild 9926a mosfet chip retails for 85 cents --but apparently that's too much, or, the chinese don't have a licence to use a quality brand (probably both) and so their own copy has been used.

My techs are going to try and replace the chips with quality branded Fairchilds and see how that goes. And if that fails, new servos then. But they won't be coming from china. *mad*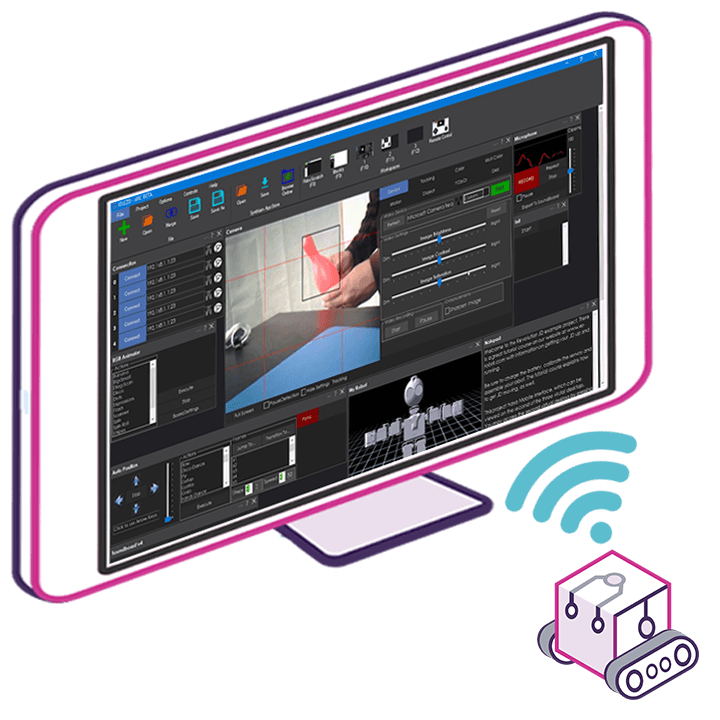 Upgrade to ARC Pro
ARC Pro will give you immediate updates and new features needed to unleash your robot's potential!