Hello All,

I am attempting to communicate to my Heathkit Hero Jr. using the Terminal EZB control. I have no trouble communicating with it via TerraTerm/Hyper Terminal. I have connected the TX on the robot to the RX line on UART #0 and the RX on the robot to the TX line on UART #0 and the ground to the ground on UART #0. The robot is using 5V logic, so I purchased a 2 way logic level shifter as well.

The Hero Jr. robot communicates at 9600 baud, has 7bit data, even parity, and 1 stop bit, and no flow control. I didn't see anywhere to set these parameters (except baud) in the Terminal EZB control. When I do connect the robot and initiate the baud rate, I get a constant stream of "?" characters in the terminal window. Does anyone have any advice for how to get things talking?


Many thanks!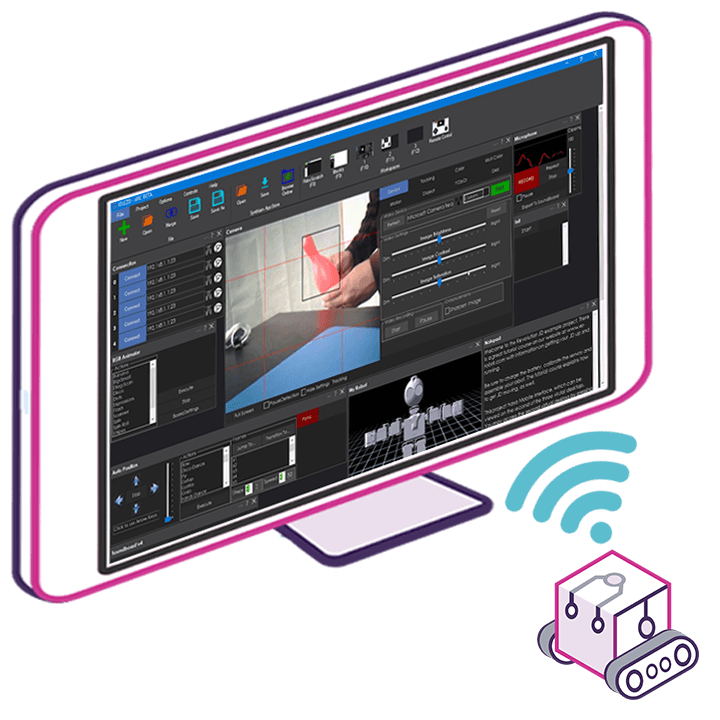 Upgrade to ARC Pro
Get access to the latest features and updates with ARC Early Access edition. You'll have everything that's needed to unleash your robot's potential!