I saw this on youtube: http://www.youtube.com/watch?v=HGbbag9dklU

here is his site:http://www.robosys.co.uk/

and here another how to make: http://www.instructables.com/id/Self-balancing-one-wheeled-electric-skateboard/?ALLSTEPS

And it was right after I had just finished buying my EZ-Robot kit. My question is can the EZ-robot controller use IMU Analog Combo Board with gyroscope and accelerometer, in the place of Arduino Uno or Duemilanove?

I am very sorry if this is a supid question, but I am very new to the robotic world and I am fasinated with where it can take and help us in the future.

I will need so much help with this project but I know it will take me months to complete.

please let me know if this is doable and if EZ-robot can make it any easier.

Thank you for your time.

Total coast I calculated for myself under $1000.00
which is good for a great piece of history and a taste of the future.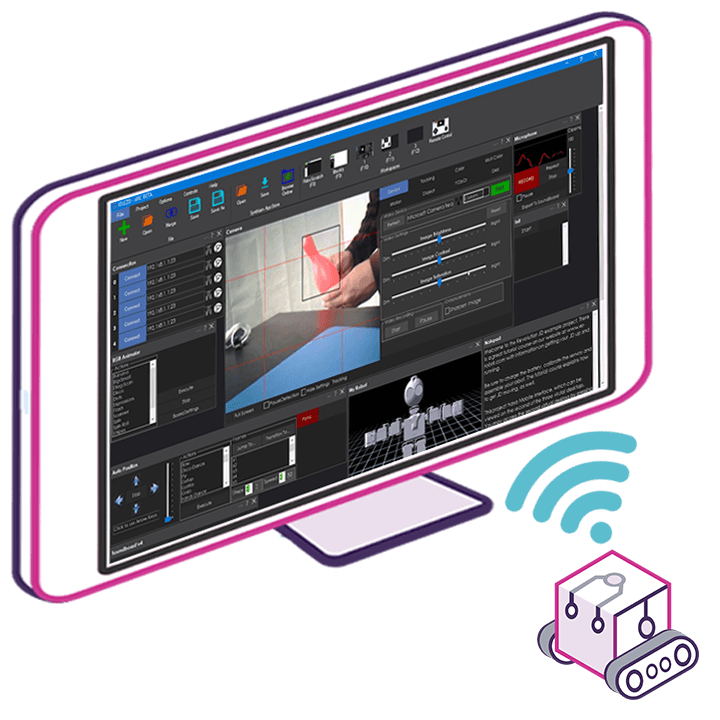 Upgrade to ARC Pro
Harnessing the power of ARC Pro, your robot can be more than just a simple automated machine.