et
South Africa
Asked — Edited
Hi All & DJ Sures

I signed up about a year and a half ago with the intent of building a voice activated home automation system, but never got around to pursuing the project. I have been caught up in my workshop building model steam engines.

So the reason for my return is to get your input on a feasibility study for a security spot light tracking project i would like to try build using the EZ robot. Our model steam train club has been under attack from copper/metal thieves (in Cape Town, South Africa) and i have been trying to think up ways of scaring off these thieves as the police don't have the time or motivation to help us with the problem. While i would love to put a paint ball gun on the turret (this could cause legal issues) i think spot light would work as they would feel like they are being watched (i could also try identify them with the video footage).

So do think i will be able to build the following (having no electronics/robotics/programming experience) with the EZ Robot system:

1. Turret system holding a high power spot light and infra red video camera.
2. Ability to activate the spotlight when movement is detected and track the movement.
3. Remotely access the video stream via web browser
4. E-mail alerts on movement
5. Have different positions, ie check one part of the premises then turn and check another part then turn back and check the first part again. (this would be a nice to have)

A couples of the challenges i will have to overcome (besides the robotics side of it) would be making the system weather proof and protecting the turret itself from being stolen.

Should the community think the above is possible (which i believe it is after following the development of EZ Robot since DJ Sures first posted Walle back in the day on Hack A Day:), i will do a detailed build log for others to see how anyone can build the robot of their dreams!

Look forward to hearing your thoughts!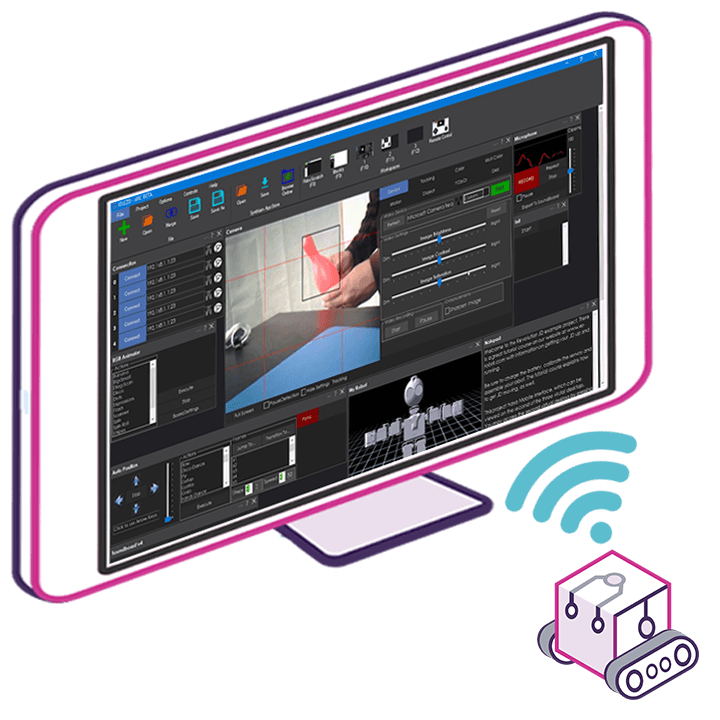 Upgrade to ARC Pro
Become a Synthiam ARC Pro subscriber to unleash the power of easy and powerful robot programming