Mjv4721
South Africa
Asked — Edited
This question is more aimed at DJ, but I would just like to know if the SDK will be kept updated or if the basic trend seems to be to stick with using EZ-Script and ARC at the moment...?
The last update version for EZ-SDK is 2013.01.29.00 vs ARC which is 2014.01.15.00.
Hopefully at the time of receiving the EZ-B v4 I take it the EZ-SDK will be compatible with the EZ-B v4 communication protocol?
Yes I know, pretty much 95% of everything can be done with EZ-Script / EZ-Builder, but I don't intend on building a C#/C++ app solely built for controlling the robot, it will be multipurpose. Subsequently on aspect of it will be robot control and other modules will be responsible for other areas.
I understand that most of the demand will be for the ARC software, thus ARC is taking precedence with regards to updates, but my project scope will hopefully end up with the following criteria:
Raspberry PI running variant of Linux (mounted close to robot if possible)
Linux variant running Mono variant of .NET (hoping that EZ-SDK is Mono compatible, but I'm guessing it's not?)
Alternative would have been using EZ-OpenBot, but that hasn't been maintained for a while?
Also DJ, I noticed you once had a project called "DJ's robotic 2d/3d environmental mapping code", did any of that make it into ARC / EZ-SDK?
Skip to comments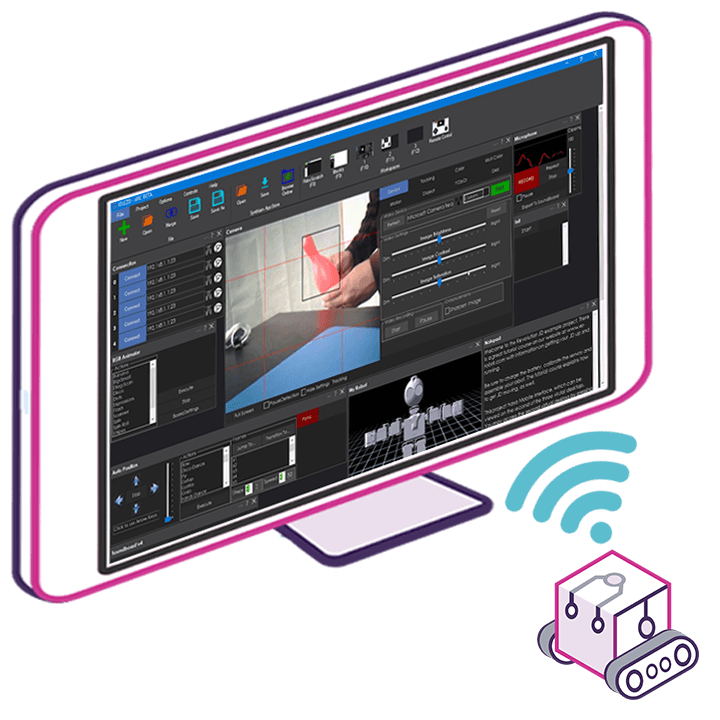 Upgrade to ARC Pro
Discover the limitless potential of robot programming with Synthiam ARC Pro – where innovation and creativity meet seamlessly.